'This book is not about heroes': Poetry and World War I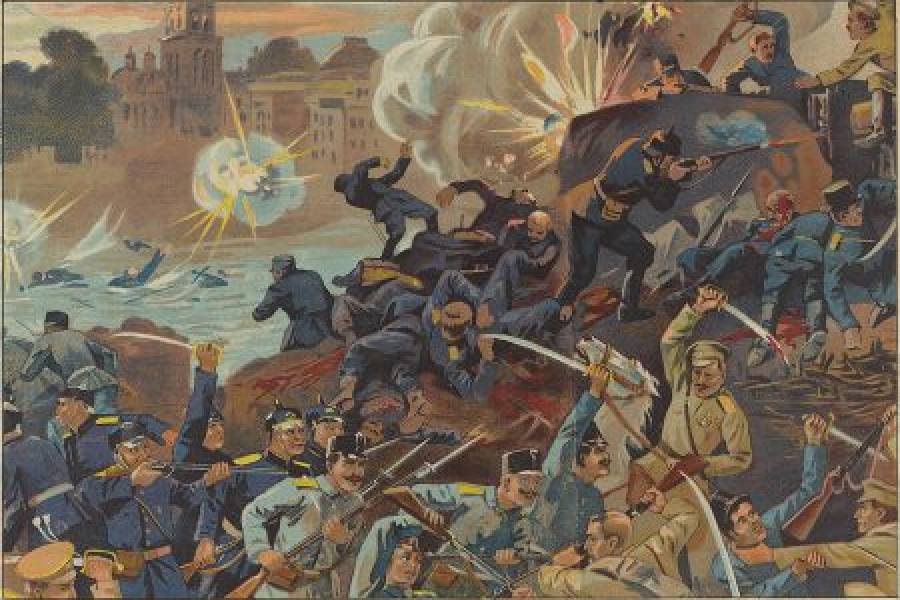 Who can attend?
General public
Faculty
Staff
Students
Contact
Description
Commemorating the centenary of the Armistice that ended the First World War, this exhibition puts poems from the battlefield and the home front into conversation with historical photographs, maps, artifacts, and the correspondence of John Alexander, a Baltimorean and officer in the American Expeditionary Forces. World War I was conducted in flooded trenches, against chemical weapons, bombshells, machine guns, airplanes, and tanks. While many participants began the conflict in the high spirit of nationalism, conceptions of heroism, patriotism, and military ethics were re-examined and reformed under the war's punishing conditions. The poetry of the war testifies to the dramatic cultural shifts it prompted.
The exhibition is curated for the Sheridan Libraries by Lucy Eills (Writing Seminars, Class of 2018), recipient of a Sheridan Libraries / Alexander Grass Humanities Institute Dean's Undergraduate Research Award.
Who can attend?
General public
Faculty
Staff
Students
Contact