Historical walking tour of Homewood campus for JHU employees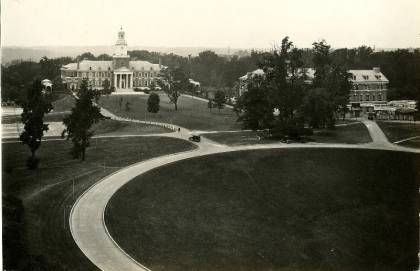 Description
Do you know which quadrangle is named for William Keyser and which is named for William Wyman? Who were Keyser and Wyman? What were the first buildings to be built on this campus, and where was the university located before it moved to Homewood?
If you recently joined the university, or if you have been here for years but always wondered how Hopkins came to be at this location and how the Homewood campus developed, please join us for an historical campus tour. We will begin at the north end of the library, near Homewood Museum, and will walk the length of the campus, from Shriver Hall up to the Rec Center, pausing in many places to talk about specific buildings and answer questions. The tour will take approximately 90 minutes and will finish back at the library.
Your tour guide will be Jim Stimpert, senior reference archivist in the University Archives. Stimpert's 35 years of experience in the University Archives mean he can answer just about any Hopkins history question you have for him.
The tour is limited to 25 participants.
Contact