'Poised For Excellence' book signing and talk
Who can attend?
General public
Faculty
Staff
Students
Contact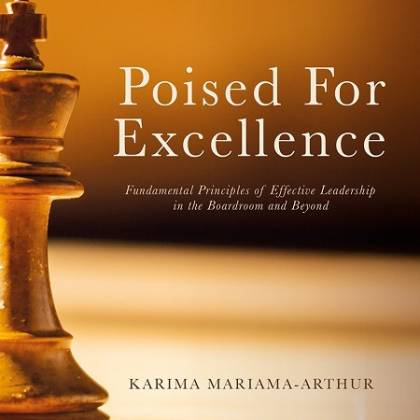 Description
Karima Mariama-Arthur is a corporate attorney in Washington, D.C. and the CEO of a boutique consulting firm that specializes in professional development and advisory services. Her company focused on three core areas: leadership development, complex communication, and performance management.
Mariama-Arthur's new book, Poised for Excellence, is an exceptional resource for leaders at every level across industries. Join us at the Johns Hopkins bookstore as she discusses the core principles of her book and leadership fundamentals.
Who can attend?
General public
Faculty
Staff
Students
Contact