Sheridan Libraries Summer Research Fellows Present...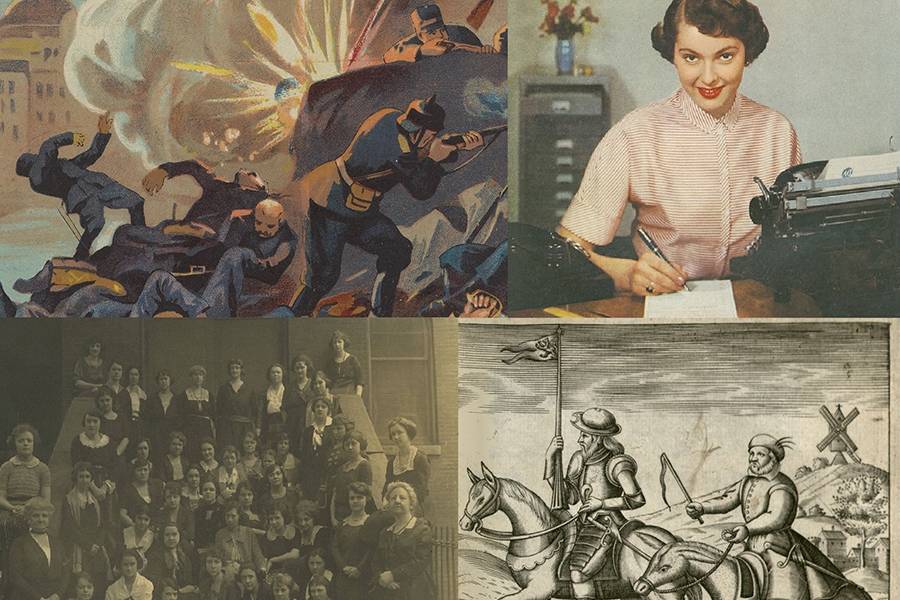 Who can attend?
General public
Faculty
Staff
Students
Contact
Description
Please join the Winston Tabb Rare Books and Manuscripts Research Center for an evening of learning and celebration with five of our summer 2018 research fellows, supported by the Sheridan Libraries and Alexander Grass Humanities Institute Dean's Undergraduate Research Awards and the Hugh Hawkins Research Fellowships for the Study of Hopkins History.
Using rare and archival materials, these researchers identified new questions and uncovered original answers--in the form of essays, short films, and an exhibition, among other project outcomes. Presenters include:
Lucy Eills (Writing Seminars, Class of 2018), "'This book is not about heroes': Poetry and World War I"
Matthias Gompers (English, Class of 2019), "Shifting Gender Dynamics in the Workplace: A Study of Mid 20th-Century American Magazines"
Max Jarcho (Computer Science, Class of 2020), "Flockophobic Press" & "Games and Optical Toys in Special Collections"
Sarah Thomas (Violin, M.M candidate), "Racial Barriers and Desegregation at the Peabody Institute in the 20th Century"
Tochi Uchuno (Neuroscience and Psychology, Class of 2021), "'Breed good Americans': Llewellys Barker's Role in the Pursuit to "beget a better and nobler race"
Rohini Verma (Medicine, Science and the Humanities, Class of 2021), "A Romantic Reading of Don Quixote"
Who can attend?
General public
Faculty
Staff
Students
Contact