St. Anne's, Oxford, Pre-Med Program Info Session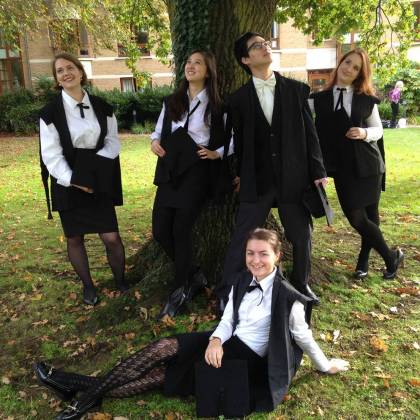 Description
The Hopkins-St. Anne's, Oxford, Pre-Medical Program is a prestigious and highly competitive opportunity for Hopkins undergraduates. Developed in cooperation with Hopkins and St. Anne's College of Oxford University, the UK's oldest and most prestigious research university, the opportunity provides pre-med students with a GPA of 3.7 or above to spend their full Sophomore or Junior year at St. Anne's fulfilling Hopkins pre-medical science requirements, including Biochemistry. The program is best suited for students majoring in science and for students considering pursuing an MD/PhD.
Students interested in applying for the 2019-20 program must participate in one of the program webinars, which will be delivered online monthly this fall:
Tues, Sep 4: 2-3pm
Wed, Oct 3: 11am-12pm
Fri, Nov 2: 4-5pm
Mon, Dec 3: 10-11am
Thurs, Jan 10: 3-4pm
To register and for more information, go to: https://studyabroad.jhu.edu/about-us/events/
The online application for the 2019-20 program will open in November and are due by February 1, 2019.
Registration
Register for the online info session at: https://zoom.us/webinar/register/WN_uWzQHVOGS0mx3sfSNJBfBQ
Contact