Blue Jay Opening Day
Who can attend?
Faculty
Staff
Students
General public
Contact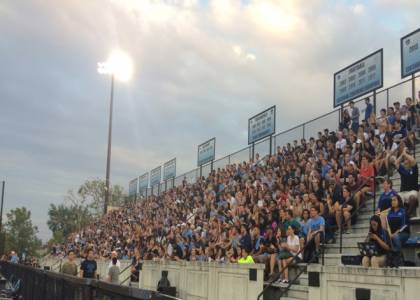 Description
Kick off the school year and cheer on the Blue Jays during this celebration of the beginning of the academic and athletic year at the Johns Hopkins University Homewood campus. The event will celebrate campus culture by showcasing various offices and resources available to students, provide food and entertainment opportunities that enhance spirit around the first football game, and introduce students to local community partners.
The Blue Jays will kickoff their season against Randolph Macon College following the tailgate on the Athletic Circle.
Who can attend?
Faculty
Staff
Students
General public
Contact