An Evening of Music and Storytelling With Thomas Dolby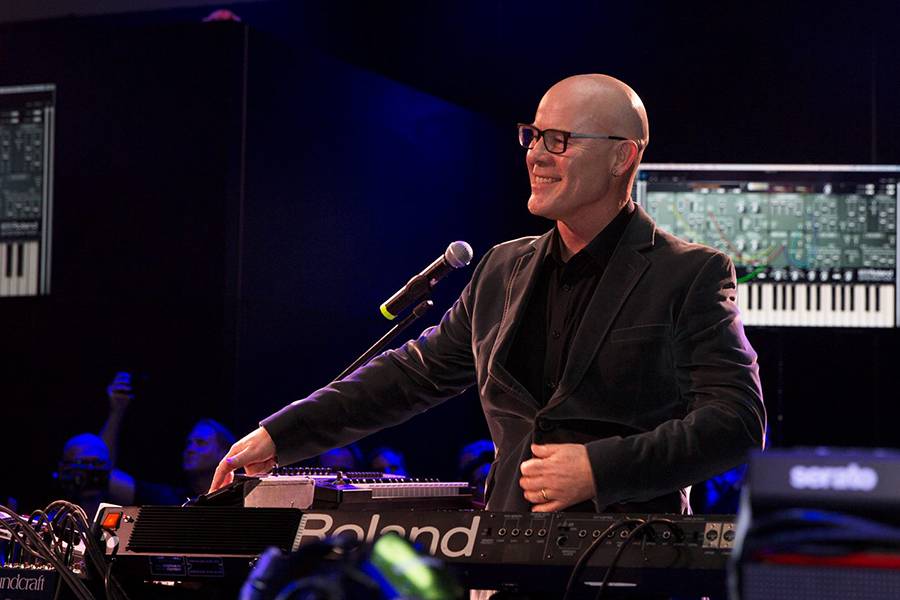 Who can attend?
General public
Faculty
Staff
Students
Contact
Description
Join Thomas Dolby—musician, video director, author, and Johns Hopkins professor—on the final performance of his 2018 solo tour. The creative mind behind such hits as "She Blinded Me With Science" and "Hyperactive," Dolby is a synthesist and producer for artists including David Bowie, Roger Waters, Stevie Wonder, Foreigner, Def Lepperd, George Clinton, and Joni Mitchell.
In this intimate solo performance, Dolby will allow members of the audience to randomly pick songs from his 30-year catalog. He will tell the story behind the genesis of each, while simultaneously deconstructing its musical parts, synth sounds, and lyrics. The resulting music will be output from his laptop and keyboards, and projected on a screen behind him, along with personal photos and memorabilia. Each performance will therefore be a slightly different audiovisual experience, with surprises each night.
Dolby will also perform Aug. 8 at Baltimore Center Stage.
Who can attend?
General public
Faculty
Staff
Students
Tickets
Contact