Purchased Lives: The American Slave Trade from 1808 to 1865
Who can attend?
General public
Faculty
Staff
Students
Contact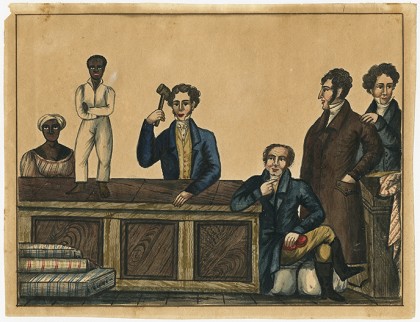 Description
This award-winning exhibition, on loan from the Historic New Orleans Collection, examines the domestic slave trade during the 57 years between America's abolition of the international slave trade in 1808 and the end of the Civil War. Augmented by items culled from university and local collections, this exhibition will highlight Baltimore's role in the Second Middle Passage, when two million enslaved individuals where forcibly relocated from the Upper South to the Deep South.
Exhibition hours are 11 a.m. to 4 p.m. Tuesday through Friday and noon to 4 p.m. on Saturday and Sunday. Tours are held on the hour, with the final tour departing at 3 p.m. each day.
For more information, call the museum at 410-516-5589.
Who can attend?
General public
Faculty
Staff
Students
Tickets
Free for JHU faculty, staff, and students; $8 general public
Contact