As Johns Hopkins' new travel program continues a phased rollout to the university community, travelers are starting to see the benefits that come with leveraging the university's purchasing power.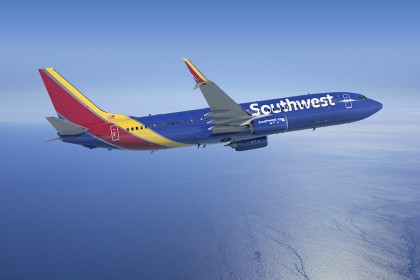 In May, the university and Southwest Airlines entered into a corporate travel agreement that will provide up to a 12 percent discount when individuals book their flights through the university's preferred travel management company, World Travel Inc. Those travelers also will receive a 50 percent Rapid Rewards bonus.
Southwest is the university's top domestic carrier by volume and share. When all the university's divisions use the new travel program, the agreement is expected to provide annual savings of approximately $800,000 to $1 million.
The airline agreement follows a new program with Enterprise Rent-A-Car and National Car Rental, announced in March, that provides travel program users a 10 percent discount on top of the lowest available published rate. Another agreement, confirmed this month, allows World Travel to apply a 7 percent discount to bookings at Starwood hotels throughout the United States.
"As we implement a new, more robust travel program, we are pleased to say that we are making strides to bring consistent service, integrated security, and measurable savings to the university," says Amy Page, director of travel and expense programs. "Our efforts to bring travel booking into one system are already starting to pay dividends when we negotiate for services."
Currently, individuals at APL, in University Administration, and at Jhpiego are using World Travel Inc., and the Whiting School of Engineering is joining the travel program this month. Over the summer and fall, additional university divisions, as well as non-university departments within Johns Hopkins Medicine, will start to use the travel program and be able to access the new discounts.
World Travel Inc. was selected last year following the recommendation of a working group of faculty and staff as part of the university's Administrative Excellence Initiative. The goal is to direct all Johns Hopkins–funded travel through the managed travel program and offer WTI's services as an option to those traveling on other funds.
Individuals traveling for Johns Hopkins business can access information about preferred suppliers, policies, payment tools, and resources for safety and security through a new online travel portal, travel.jhu.edu.