Pava LaPere was a visionary student entrepreneur and champion for Baltimore who founded multiple companies and programs dedicated to encouraging and equipping students and community members with the tools needs to succeed as entrepreneurs.
LaPere laid the foundation for a Johns Hopkins University program that went on to become FastForward U, the university's student innovation hub, with a bold conviction that Hopkins students could change the world—and Baltimore—by building companies.
LaPere, a 26-year-old tech entrepreneur and CEO who made Baltimore her home after coming to Johns Hopkins as an undergraduate student, was found killed at her city apartment building earlier this week.
"Pava was not only a brilliant, diligent leader, she was also kind, curious, and inclusive at her company, in the Baltimore ecosystem, and throughout Maryland's entrepreneurial community."
Christy Wyskiel
Executive director, Johns Hopkins Technology Ventures
On Wednesday evening, hundreds gathered at the Washington Monument in Baltimore's Mount Vernon neighborhood for a vigil in LaPere's honor, a chance for family and friends to grieve, share memories, and pay tribute to a driven and passionate individual who was, in the words of Christy Wyskiel, executive director of Johns Hopkins Technology Ventures, "a bright shining star of our entrepreneurial ecosystem."
"We are profoundly saddened by the loss of such a talented alumna of Johns Hopkins, a devoted citizen of Baltimore, and a linchpin of our innovation ecosystem," JHU President Ron Daniels said in a statement earlier this week. "As a student and budding entrepreneur, Pava sought ways to bring her best ideas directly into the lives of our neighbors. She was devoted to the work of Johns Hopkins Technology Ventures and FastForward U in creating resources to support campus entrepreneurship and to empower students with bold ideas."
As an undergraduate student, LaPere co-founded TCO Labs and The Hatchery, programs designed to help fellow students start businesses. LaPere came to Hopkins from Tuscon, Arizona, and graduated in 2019 with a degree in sociology, having switched her major from computer science before her senior year because, she said in a 2018 interview, she wanted to use entrepreneurship to address societal inequalities.
Before graduating, she founded EcoMap, a Baltimore-based tech company that helps entrepreneurs connect to resources and networks. In 2021, LaPere and EcoMap won the Bisciotti Foundation Prize for Student Entrepreneurship, a $30,000 award to help scale student startups.
Even as she grew her company and navigated the challenges of leading a young tech startup, LaPere remained a significant contributor to campus programming at Johns Hopkins. She helped FastForward U design and introduce cohort-based accelerator programs, which have become a core aspect of the FastForward U program. Last year, more than 800 Hopkins students participated in the accelerator programs.
She also frequently spoke to and mentored current JHU students. Just a few weeks ago, LaPere addressed the incoming Class of 2027 during Orientation for first-year students.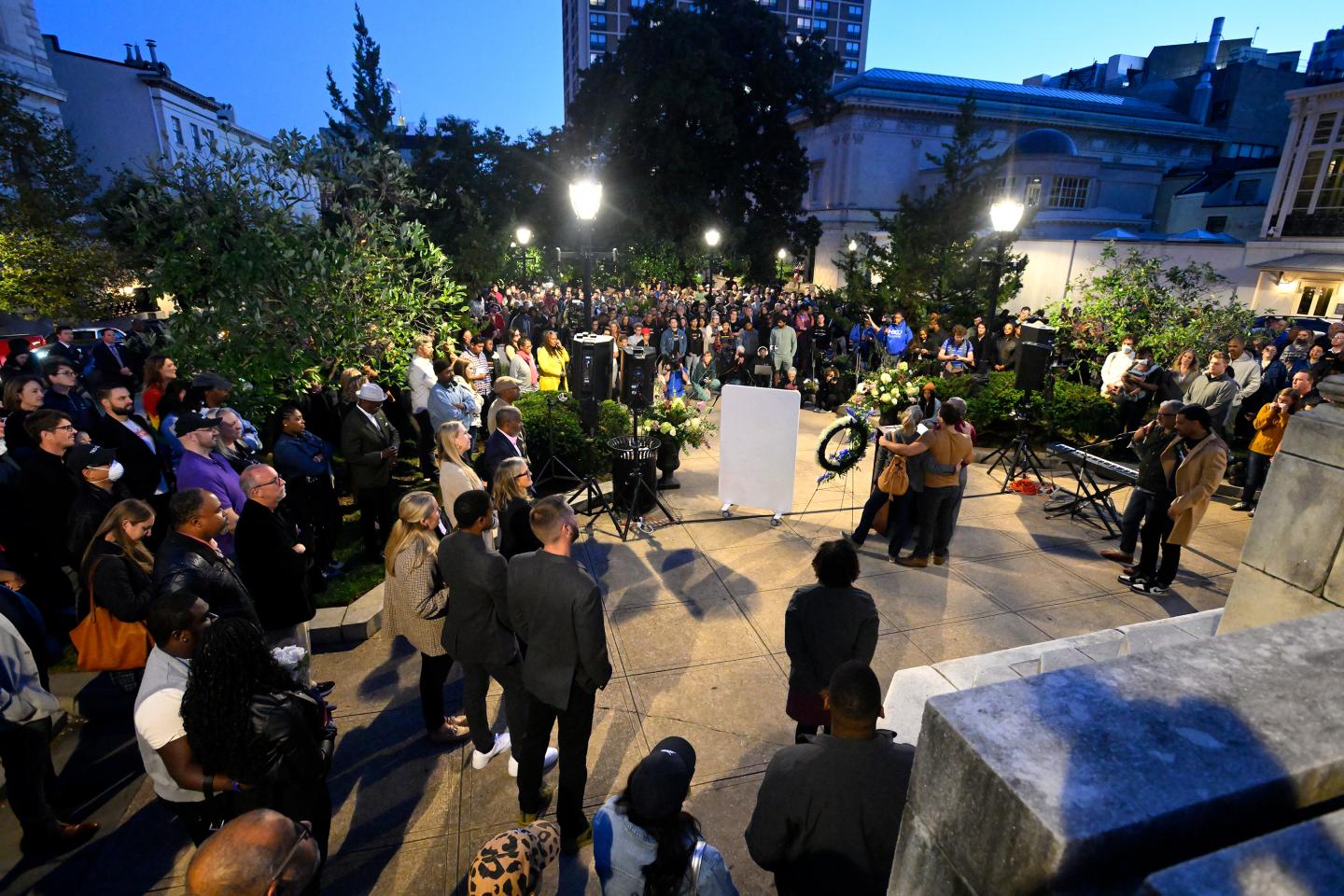 "Pava was not only a brilliant, diligent leader, she was also kind, curious, and inclusive at her company, in the Baltimore ecosystem, and throughout Maryland's entrepreneurial community," Wyskiel said. "I recall the moment we first met, when she urged me to provide more robust services for student entrepreneurs at Johns Hopkins. I could feel her passion and sense of mission every time she spoke, and she inspired us all. She was a serial founder who wasn't happy unless she was starting a company or organization to help others build, grow, and learn."
LaPere was deeply committed to connectivity and inclusivity—she believed that connecting entrepreneurs to resources and to one another was key to unlocking the potential of entrepreneurship. She cofounded Innov8MD in 2018, an organization dedicated to connecting and supporting student entrepreneurs across Maryland.
LaPere was named to the Forbes 30 under 30 list for social impact earlier this year.
"Pava's impact on Johns Hopkins was transformative, her influence across Maryland impressive beyond her years, and her reach nationally and beyond was blossoming," said Josh Ambrose, director of student ventures at FastForward U. "The FastForward U community is forever grateful for the impact she had not just on us, but on everyone she met. We've lost a friend, a mentor, an advocate, and an innovator who married an indefatigable drive with a keen sense of humor."