Johns Hopkins University has a long history of enthusiastic support for its undergraduate a cappella singing groups. From Adoremus and Humming Jay to Ketzev and Kranti—groups specializing in Christian, Korean, Jewish, and Indian music, respectively—they represent a variety of cultures and traditions.
But Mariano Thomas wanted to remedy a representation gap: As a first-year student, he led a student-driven pitch for a new a cappella group celebrating the music of the African diaspora and African American tradition. The Melanotes launched in fall 2019 with a focus on R&B, soul, hip-hop, and rap and built momentum despite the pandemic shutdown on the heels of its founding. The group now performs at concerts with JHU's 12 other a cappella groups at venues like "the O Show" during Orientation, Family Weekend, Lighting of the Quads, and Culture Show, said adviser Nicoleen Willson, director of the university's Office of Arts and Innovation.
For his dedication, Thomas has been awarded the 2023 President's Commendation for Achievement in the Arts, a service award established in 1989 by former JHU President Steven Muller to honor a graduating senior who has contributed extensively to the arts by service to the Homewood and/or Baltimore communities. The winner of the President's Commendation receives a certificate, and their name appears in the Commencement program.
"Thanks to Mariano's leadership with other committed students, the Melanotes has been one of the largest growing a cappella groups on campus, and I can truly say that over the past few years the musical integrity and growth of the group has been notable and impressive," Willson wrote in her recommendation letter. "I am confident that the Melanotes will continue to be a robust and integral component of campus life for years to come."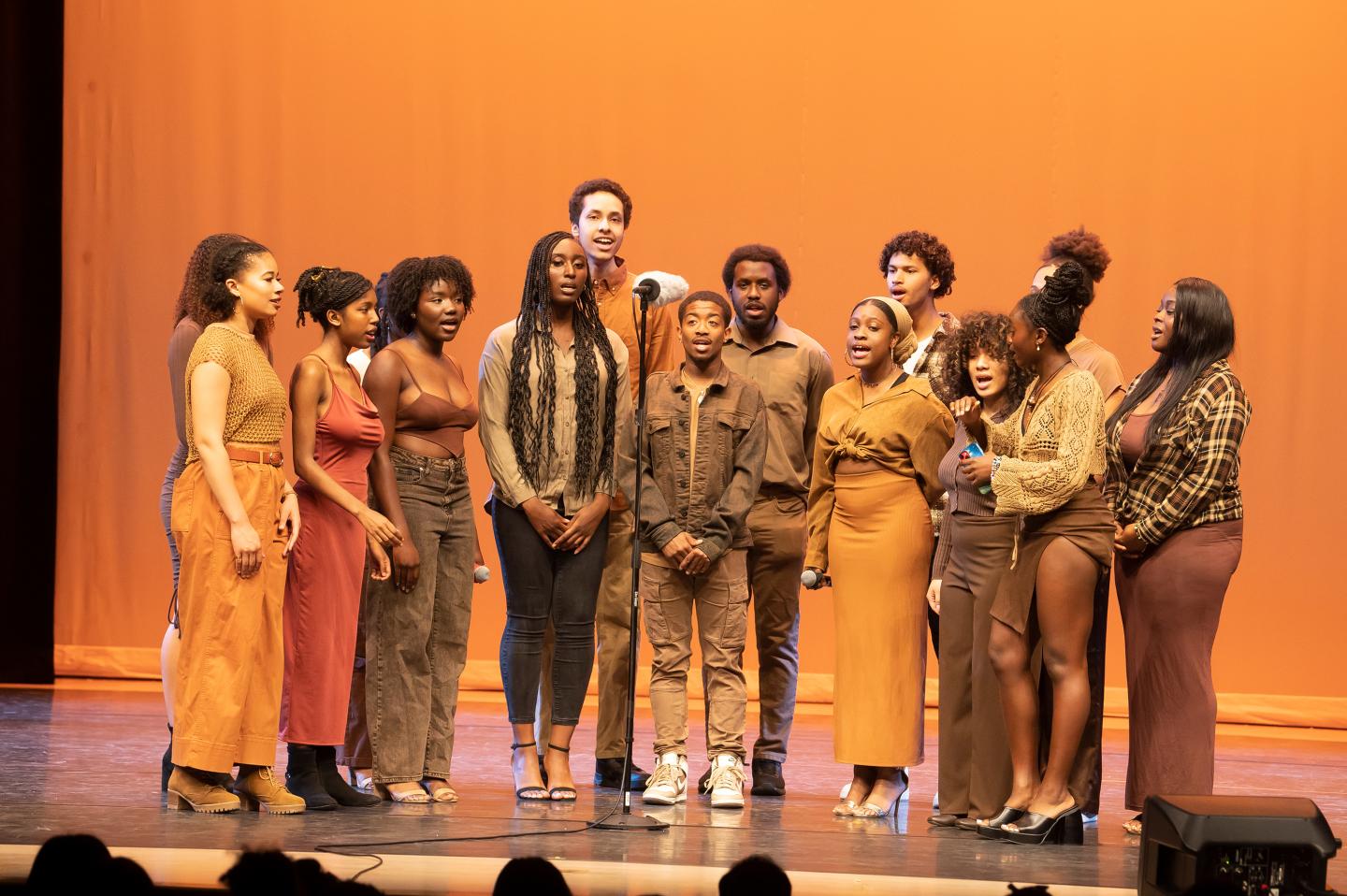 Thomas will receive his degree in neuroscience later this month, concluding an undergraduate tenure filled with creativity as a member of Dunbar Baldwin Hughes Theater Company alongside his service with Greek Life and the Black Student Union.
"Between the Melanotes and DBH, I have been able to express myself freely and highlight my love for the arts, specifically singing and acting," Thomas wrote in his application for the President's Commendation. "Through the arts, I hope to inspire and heal people as artists have done for me. It is important for everyone to have arts in their lives, especially those who aren't professional artists, because it is teaching and can serve as an outlet for expression. Art can be a safe space in the toughest times."