As 2022 nears an end, we reached out to an array of scholars and experts from across Johns Hopkins University, asking about their favorite books from the past year. From gripping novels to insightful and thought-provoking non-fiction, addressing topics from race to politics to love to identity, their book recommendations offer something for readers of all interests and backgrounds.
Annette Anderson
Assistant professor | School of Education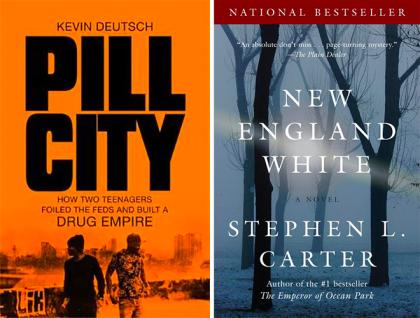 My first recommendation is Pill City: How Two Teenagers Foiled the Feds and Built a Drug Empire by Kevin Deutsch. Ironically, my late grandmother first recommended this book after the book club in her assisted living facility read it in 2018. I was fascinated that this 96-year-old knew more about the inner workings of the illicit drug trade in Baltimore than I did—and I was born here! After she passed, I picked up her copy as we packed up her things and started reading. I found the raw, gritty, and compelling narrative insightful in unpacking the lingering impact of the 2015 Freddie Gray unrest on the city. As always, Grandma was right!
My second recommendation is New England White by Stephen L. Carter. I bought this page-turning thriller as a beach read after reading Carter's Emperor of Ocean Park some years ago. New England White is an interesting intersection of race and politics that reminds us that even in higher education, things aren't always what they seem. I love Carter's ability to introduce characters so nuanced and complicated that the reader is constantly conflicted.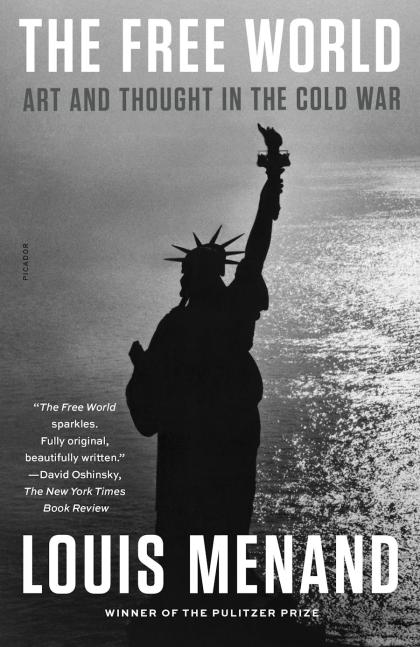 Chris Celenza
Dean | Krieger School of Arts and Sciences
My recommendation would be Louis Menand's The Free World. Menand's always fluid writing yields a cultural history of the early Cold War that is global in scope, covering art, literature, philosophy, and politics. The cultural imprint of the '50s and '60s is with us today in many ways, and Menand has a talent for showing sometimes hitherto hidden sides of the people, projects, and the cultural phenomena and epiphenomena that he covers.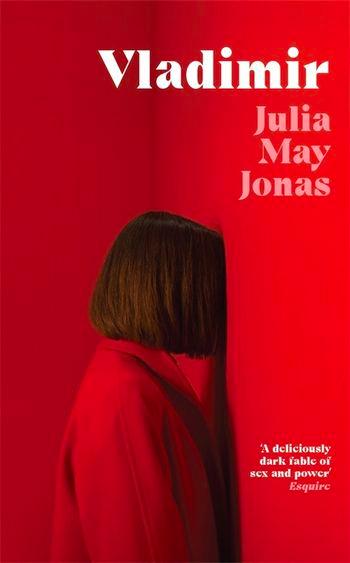 Susan Choi
Professor | The Writing Seminars
My recommendation is Vladimir, by Julia May Jonas. That the main character is a female English professor in her late 50s who crackles with sexual desire and lacerating wit and who seems, when the story begins, to have possibly abducted her much younger male colleague and shackled him to a chair, is just one of countless ways this smart and daring novel breaks conventions and overturns expectations, all the way up the very end. I can never resist a campus novel and this is one of the very best I've ever read.
Eliot Cohen
Professor | School of Advanced International Studies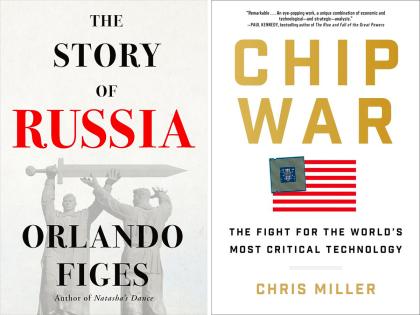 The Story of Russia by Orlando Figes—Best guide to Russia's imperial psychology, which helped bring about the war in Ukraine.
Chip War, by Chris Miller—One of the battlegrounds for geopolitical dominance, explained in a way any of us can understand.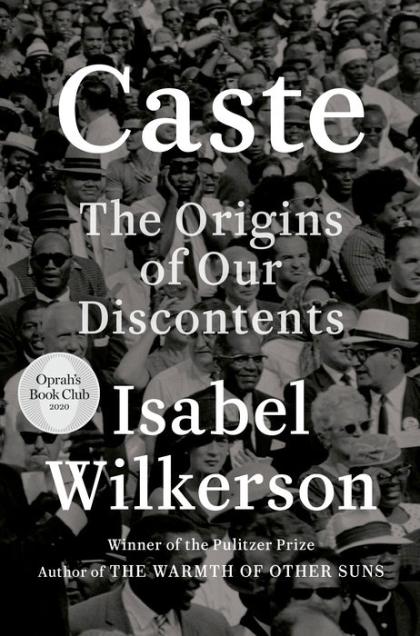 Lorraine Dean
Associate professor | Bloomberg School of Public Health
Isabel Wilkerson's Caste is a brilliant, well-researched commentary on class lines in U.S. society—especially given that class lines are often not explicitly discussed or measured here. It offers a great balance of evidence of how class discrimination shows up in society at large along with relatable anecdotes of how class- and race-based discrimination has impacted Wilkerson personally. This is a must-read for anyone trying to understand day-to-day life in American society and the ways in which our classist structures are preserved—or can be dismantled.
Pete DeCarlo
Associate professor | Whiting School of Engineering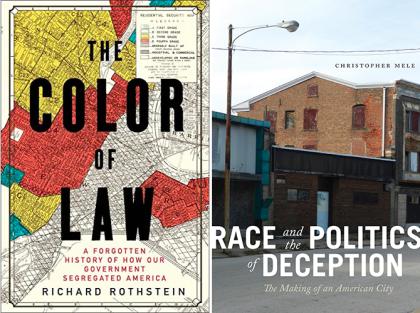 A lot of my reading this past year has been in the context of several projects I'm working on, so I'm not sure that I recommend that everyone would be interested in the books. In trying to better understand the context of some of the air quality measurement work that my research group does, I've read a couple of books on the subject. The Color of Law by Richard Rothstein looks at how government policies applied across the U.S. led to structural segregation in communities across the country. National policies don't always explain everything, and local perspectives are also needed. The book Race and the Politics of Deception by Christopher Mele examines how local politics set up systems which shaped the population and racial disparities in Southwestern Pennsylvania.
Earle Havens
Curator of Rare Books and Manuscripts | Sheridan Libraries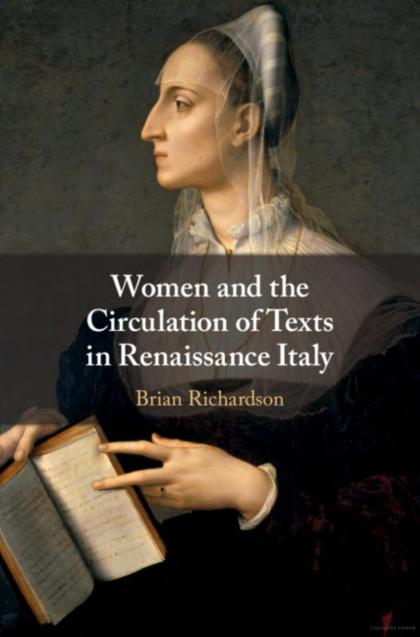 While working on the Sheridan Libraries' "Women of the Book" rare books exhibition—currently on display at the George Peabody Library through to Jan. 31, 2023—I picked up Brian Richardson's Women and the Circulation of Texts in Renaissance Italy, a superb and quite accessible deep dive into an area of early modern history that has heretofore been little explored. Excavating all aspects of the roles women played in the production and circulation of books and ideas during the Italian Renaissance, Richardson demonstrates that princesses and female printers, women healers and mystics, scribes and learned nuns all played an integral part in one of the greatest periods of cultural revival the world has ever known. Pulling together tantalizing puzzle pieces from archival manuscripts, poring over endless printed book dedications, and otherwise tedious commercial records, here we are granted the rarest glimpse of a complex marketplace of ideas shaped by women as never before.
Lawrence Jackson
Bloomberg Distinguished Professor of English and History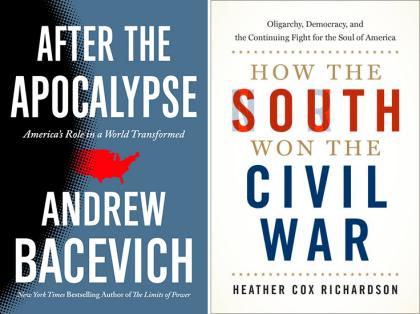 My older sister is a retired full colonel, having served in the U.S. Army for 27 years. She is the sort of person who, to me, purchases a home in hurricane alley. In our conversations she calls me Chicken Little. The last two years have seemed to bring the sky down for me in the same way as the first three horrible years of the millennium, which began with a purloined election. But as the father today to two high school students, my sense of stress is significantly magnified, and thus I have been drawn to Andrew Bacevich's After the Apocalypse. Written with Thomas Paine-like clarity, Bacevich critiques of the hypercirculation of the ideological formulation "the West" and Bacevich helpfully explains the cannibalization of New Deal and post-New Deal reforms that have the empire for democracy running on the gas fumes of nostalgia.
Earlier this year I was reading Anne Richardson's How the South Won the Civil War, a pithy study tying the ideological expansion of southern plantation bourbons to California and the southwest, where she shows the invention of the myth of the self-reliant cowboy to transmute all of the illiberal antidemocratic demons that had motivated slaveholders. Both works have helped me regard the unfolding of nation-state delusions over time and space while emphasizing points where cultural and political collide, the center of my own books published this year, Shelter and Hold It Real Still.
Anna Kalbarczyk
Assistant director | Center for Global Health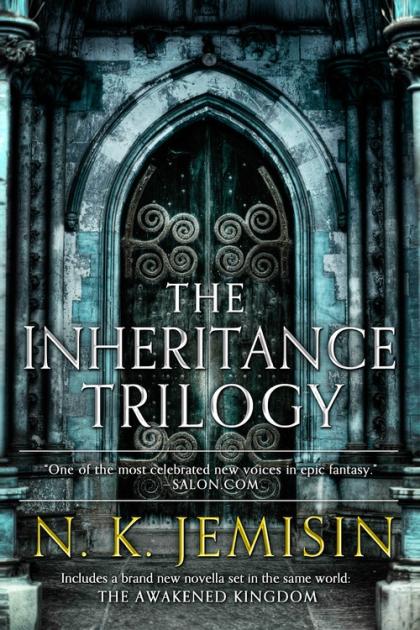 This year I've been reinvesting in my love of sci-fi and fantasy. The best book I've read this year is The Inheritance Trilogy (yes, I'm cheating and naming the collective of all three novels in this excellent series!) by NK Jemisin, who is the first writer ever to win three consecutive Hugo best novel awards for science fiction and fantasy. To me, the magic of her work is in the world crafting. She adeptly crafts fantastic worlds and systems of magic and power that draw you in and challenge your understanding of what is possible. I think the writers at io9 said it best, that [she] "revitalizes the trope of empires whose rulers have gods at their fingertips." The novels are inventive, irreverent, and surprising, full of well-deserved but unexpected twists.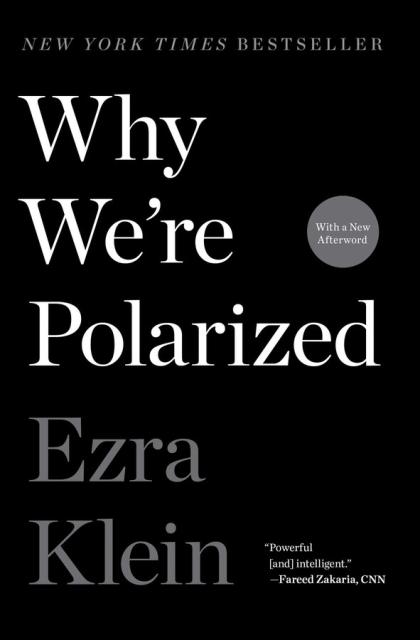 Stacey Lee
Professor of practice | Carey Business School
In his book Why We're Polarized, Ezra Klein delves into human psychology and politics, explaining that it is human instinct to let our group identities guide our decision-making. This book is a must read (it was on Barack Obama's summer reading list for 2022), especially given the current landscape of American politics, to reframe how we think about changing another person's mind. While data and logic seem like the obvious way, Ezra makes the case for appealing to a person's identity rather than mere logic.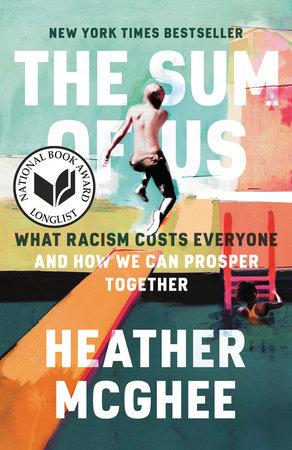 Charles Lu
Associate dean of diversity and inclusion
In this current divisive landscape, I recommend The Sum of Us by Heather McGhee because it utilizes a unifying approach to discuss how racism is at the core of our most vexing public problems in America. In the book, she dispels the notion of a zero-sum racial hierarchy where you must take away from one group to give to another. In addition, McGhee uses data science and personal anecdotes to provide a deep analysis on how racism and racist policies are costly, inefficient, and wasteful. Finally, any book that Trevor Noah recommends is a book that people should read!
Elizabeth Mengel
Associate dean for collections and academic services | Sheridan Libraries
Data Cartels: The Companies That Control and Monopolize Our Information by Sarah Lamdan—This books scares the pants off me. It is an issue for which all of us should be much more aware and be guarding our data more actively. Don't read before going to bed, you will not sleep.
Lessons in Chemistry by Bonnie Garmus—Well-written, funny, sad, and exasperatingly far too representative of far too many women's lives.
Musashi by Eiji Yoshikawa, Charles S. Terry translator—I have this on my Audible. It's 53 hours of an epic samurai story. Knowing I have this book in my queue makes me want to strap on my walking shoes and head out to listen to more.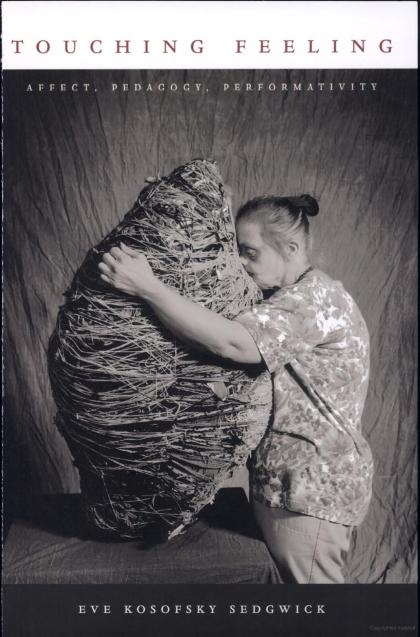 Joseph Plaster
Director | Curator in Public Humanities
It's hard to imagine an author I love more than Eve Kosofsky Sedgwick. Her 2003 book Touching Feeling: Affect, Pedagogy, Performativity in particular is full of insights that have sustained me for years: how shame can be an engine for queer politics and pleasure, how illness shaped her teaching, the function and logic of conspiracy theories, and "the many ways selves and communities succeed in extracting sustenance from the objects of a culture—even of a culture whose avowed desire has often been not to sustain them." (p. 151) It's a masterful book that continues to inspire.
Roshni Rao
Executive director | PHutures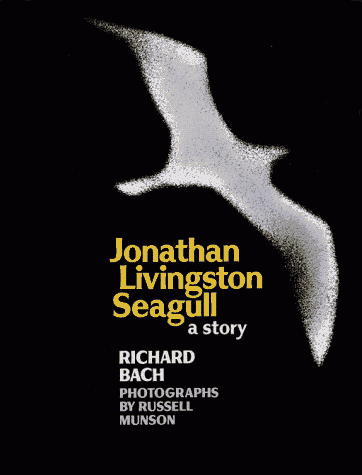 I have a recommendation from a million years ago that should maybe make a comeback for its simplicity and message and that really put the seed of innovation and creativity in my own teenage mind when I first read it in school. That book is Jonathan Livingston Seagull by Richard Bach. I have always loved it because this novella talks about how although it may be isolating to live your life on your own terms and expand the limits of what is possible, excellence and greatness is achievable if you do try to get out of your comfort zone. The book also suggests that it is possible to live life freely and creatively without the constraints of what society deems as acceptable or "normal" (an especially powerful message to me in a culture that would have liked me to be a doctor or an engineer). Interestingly, it does have a very Life Design feel to it and I would recommend this classic to our students, staff, and faculty.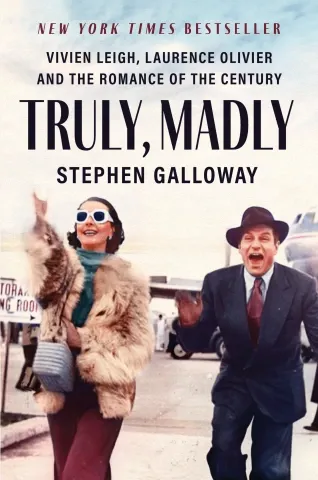 Adam Rodgers
Director | Film and Media Studies Bachelor of Arts Program
Truly, Madly: Vivien Leigh, Laurence Olivier, and the Romance of the Century by Stephen Galloway. Forget everything you think you know about the relationship between two of the world's greatest movie stars, because Steven Galloway has done the homework for you. The result is mesmerizing, heartbreaking, and surprisingly insightful about the craft of acting.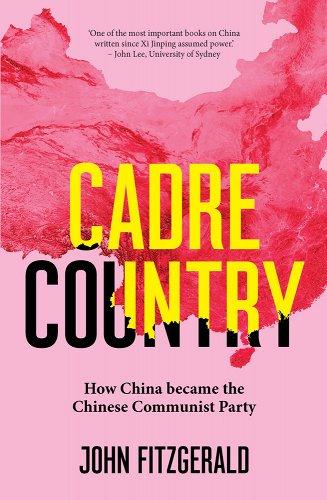 Adam Webb
American co-director | Hopkins-Nanjing Center
As the world struggles to make sense of tighter authoritarian tendencies in China, John Fitzgerald's Cadre Country: How China Became the Chinese Communist Party offers a useful perspective with this deep dive into the structure of the Chinese polity and how it relates to its own society. Fitzgerald brings his ample experience as a historian to bear on the Communist Party as the leading edge organization that effectively owns China, recruits talent into its ranks, and dominates social space. Despite evolution and periods of tightening and loosening, the internal discipline and agenda of maintaining its own rule have remained constant. Fitzgerald's book is frank and often quite tough in its critical perspective, but is also timely as actors around the world reassess what engagement means in this peculiar context of state-society relations.