Members of the Iranian community at Johns Hopkins hosted a vigil of remembrance Tuesday for Mahsa Amini, a 22-year-old Iranian Kurdish woman who died in police custody in Tehran earlier this month.
According to published news reports, Amini had been detained and held by Iran's "morality police," accused of violating the nation's strict dress code for women. She collapsed at a detention center, fell into a coma, and died three days later, according to a U.N. statement.
Amini's death has sparked a wave of protests across the Middle East nation, with thousands participating, prompting a crackdown by Iranian security forces as well as restrictions on Internet access.
Tuesday's vigil was held on the terrace outside Brody Learning Commons on the university's Homewood campus. Attendees lit candles and wrote messages on a striking image depicting a women's long, flowing black hair over a silhouette of Iran against a red backdrop.
"We'll fight for you till death. We'll set you free," read one message. "We are all Mahsa!" read another.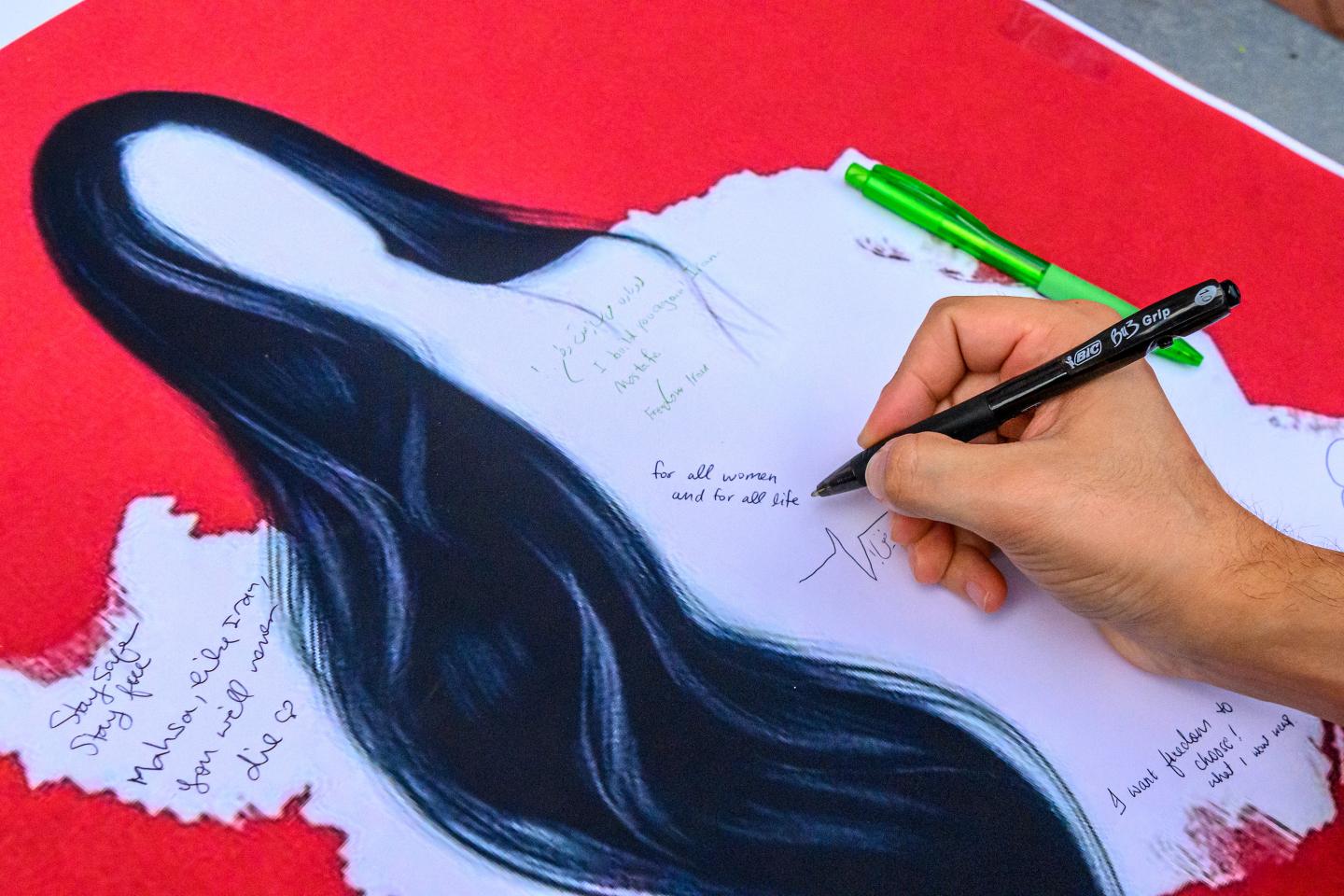 Event organizers noted that their gathering was not affiliated with any political group or party but was conducted in solidarity against Iranian state violence.
"We are trying to increase awareness, teach people about the facts of what is happening in Iran, and what the protests are about," said one student who helped organize the event and who asked to remain anonymous. "Especially for women in Iran, it has gotten worse over the past 10 years. It has reached the point that women in Iran have nothing to lose but their lives."
"I want people to know that this vigil is not about whether to wear a hijab or not," another student added. "It is about having the choice over your own body and how you represent yourself."
There were more than 100 Iranian citizens among the Hopkins community in the fall of 2021—undergraduate and graduate students, sponsored faculty, researchers, and staff—according to data maintained by the Office of International Services. Figures for this year are not yet available.
"It's extremely difficult for Iranian citizens to get U.S. visas, and when they do, it's typically for a single entry and a relatively short travel window," said James Brailer, the university's associate vice provost for international student and scholar services. "They risk not being able to return home once in the U.S. until they complete their programs for fear of being stuck abroad for a prolonged period of time. That extended separation from family and friends can be very difficult, especially in times of crisis."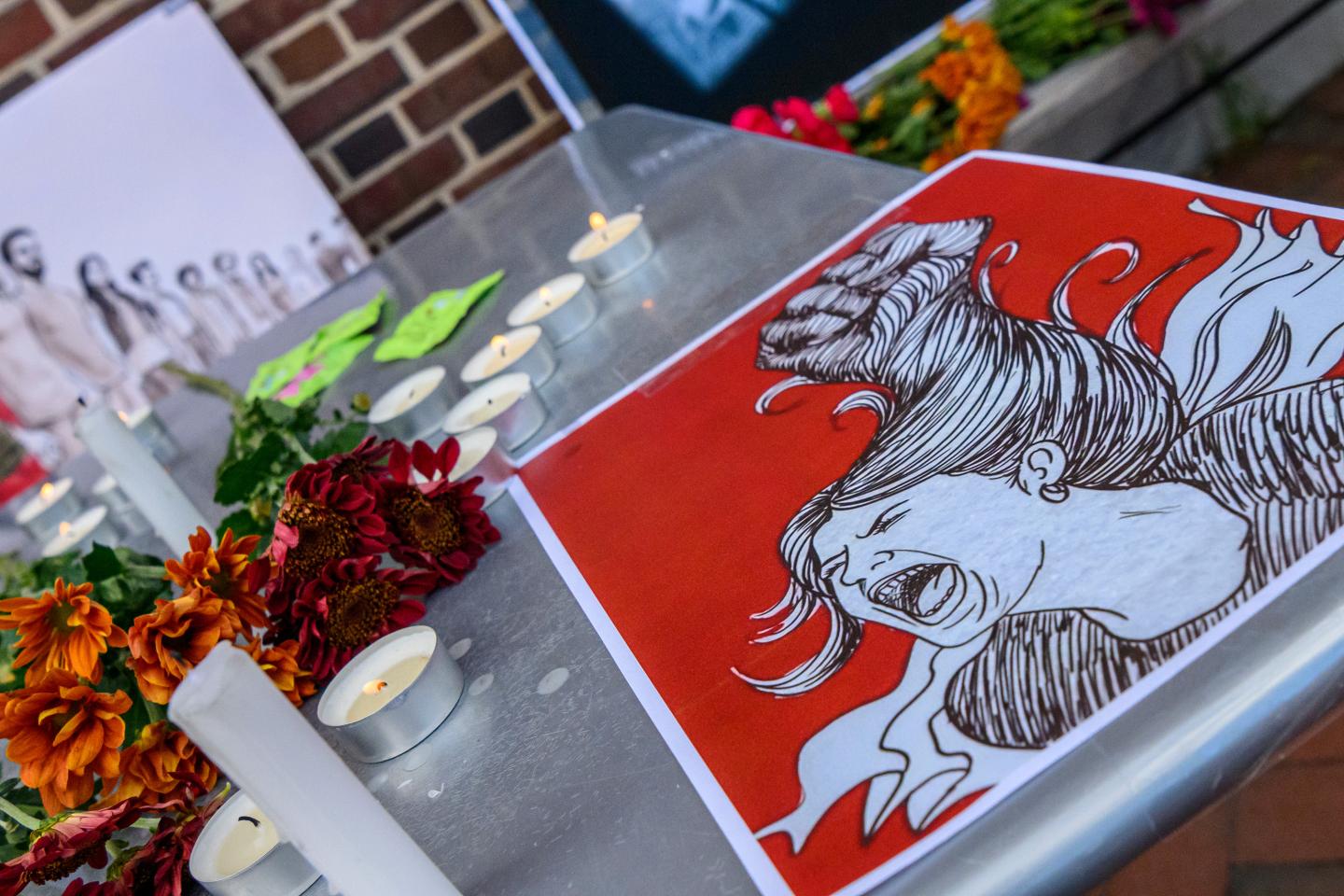 Students in need of support are encouraged to refer to the array of emotional and mental health services provided by the university, including the JHU Counseling Center and the Johns Hopkins Student Assistance Program. Additionally, the website of the Center for Diversity & Inclusion lists resources related to gender and sexuality and religious and spiritual life.
Charles Lu, associate dean of diversity and inclusion, said the university is supporting affected students by providing them with a space to reflect, connect, and process the events unfolding in Iran with confidential resources.
Employees seeking support are urged to consult the Johns Hopkins Employee Assistance Program (JHEAP) and/or JHM Resources.