Internships are vital to the educational experience of Johns Hopkins undergraduate students, and among the most popular internship programs is the Community Impact Internships Program. The competitive, paid summer internship spearheaded by the Center for Social Concern pairs undergrads with Baltimore nonprofit organizations and government agencies and offers an intensive, cohort-based learning environment. Students receive a $4,000 stipend and work 35 hours a week, following an extensive five-day orientation.
CIIP's goals are to give undergraduates an opportunity to gain real-world experience while being directly involved in the Baltimore City community, and to support local nonprofits, community groups, and government agencies in achieving their missions. Since the inception of the program, interns have worked over 100,000 hours with over 100 different nonprofits, community groups, and government agencies in Baltimore City.
Here is a look at the 2021 cohort of CIIP interns: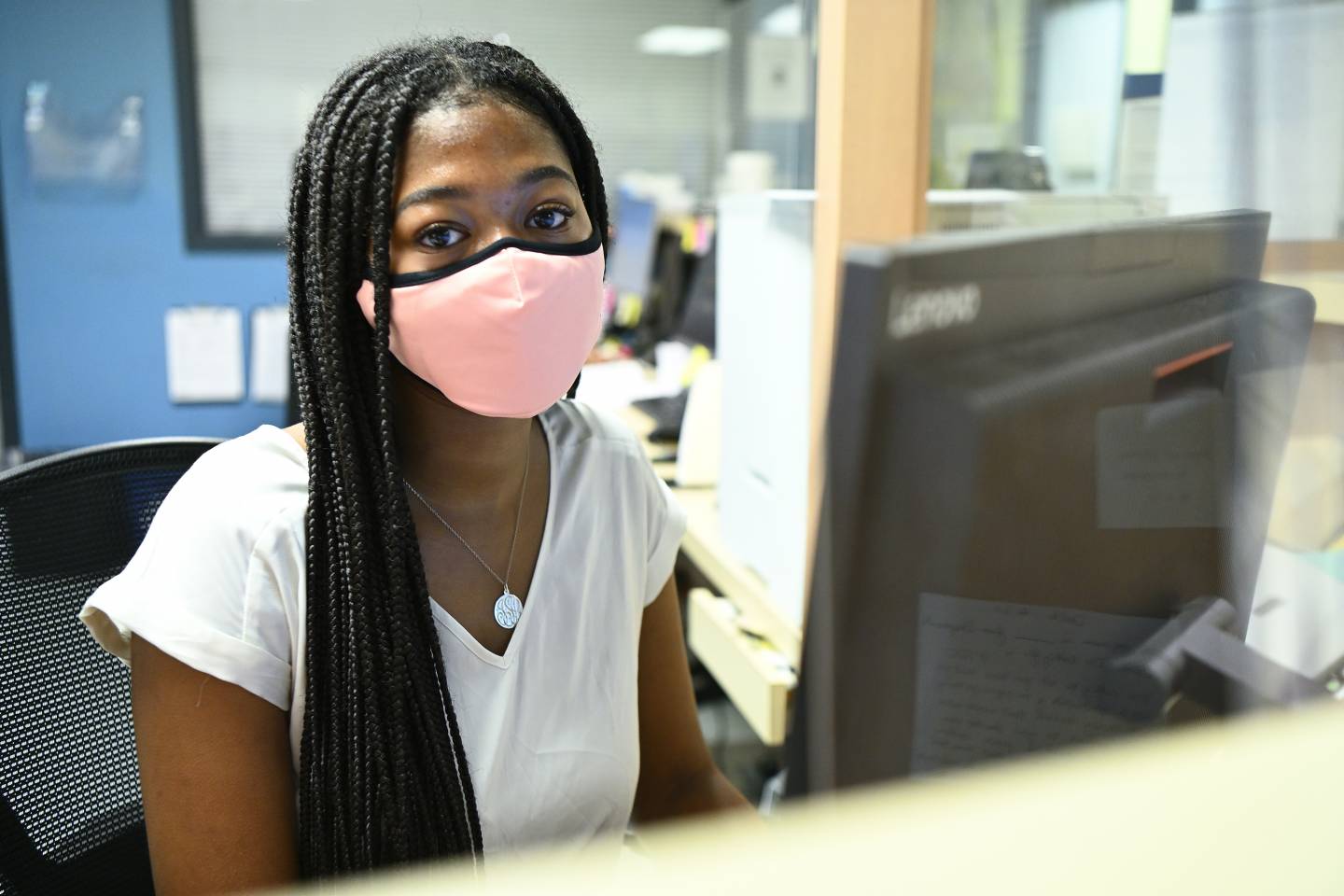 Junior Indira Summerville, a neuroscience-public health double major, is spending the summer at Shepherd's Clinic in East Baltimore, which provides medical, behavioral health, and wellness services to uninsured adults living in nine zip codes in Baltimore. Summerville calls patients to rescreen them for eligibility, answers phones and coordinates provider schedules, and is compiling a directory of other Baltimore nonprofits as a resource for patients experiencing food or housing insecurity, addiction, or employment or legal issues, for example.
With plans for a career in clinical care or public health, Summerville has embraced the opportunity to immerse herself in community-based care. "The experience of being in a clinic, talking to patients, and seeing the dedication that a lot of the staff members have with patients has been super inspiring to me and super eye-opening, because they really care," Summerville says. "There are a few staff members who are getting paid and everybody else is a volunteer, so these are people who are completely dedicated to the patients, to the clinic, and it's been amazing to watch them interact with patients and see the care they take, the types of words that they use. It's going to have a lasting impact on me because regardless of whether I take a more clinical or more public health route, how you talk to people—using compassion, empathy, and taking the time to really listen and to understand people—is the bulk of the job, and it's how I will be successful in any health care capacity."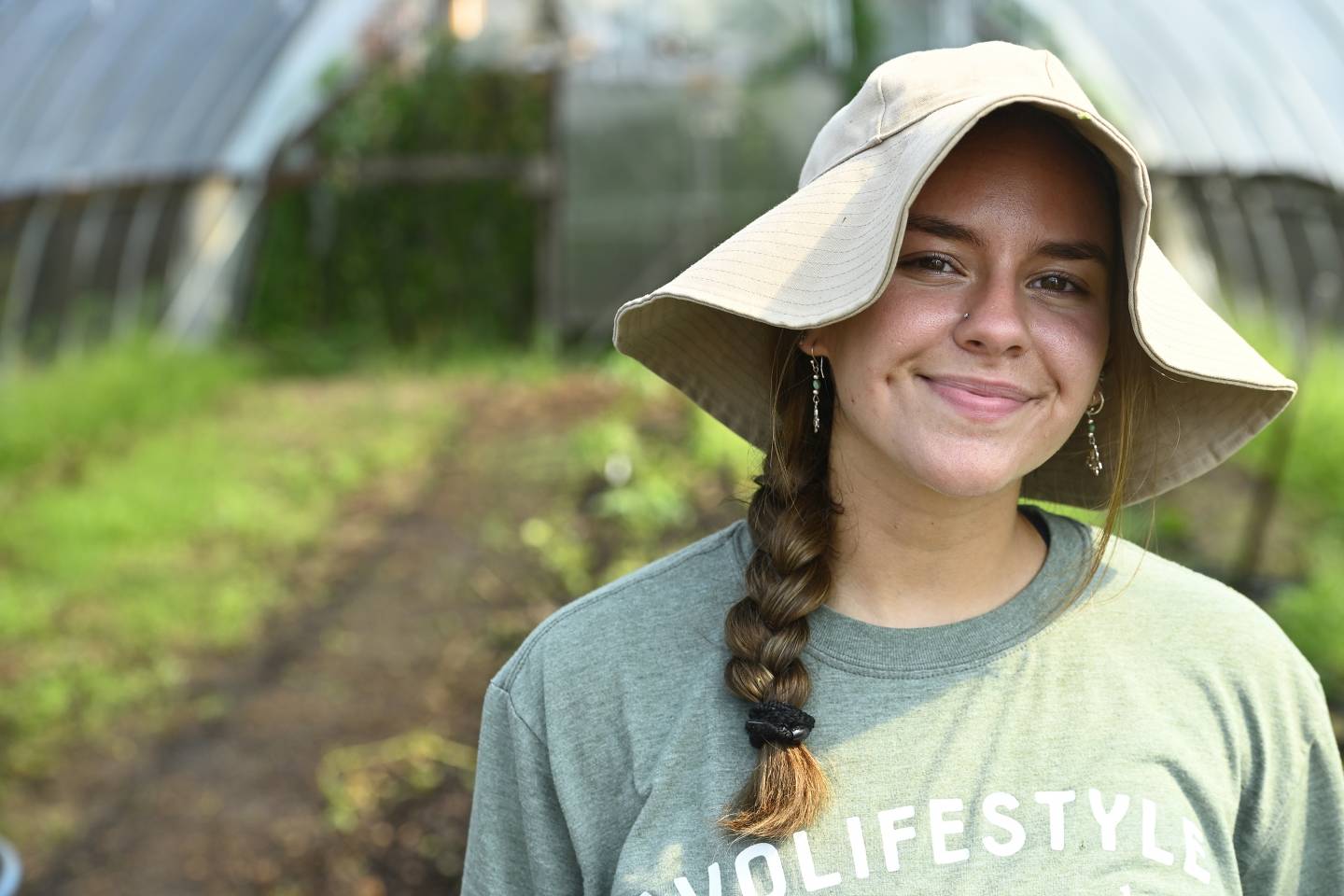 Laís Santoro, a junior double majoring in public health studies and environmental studies, is interning at Whitelock Community Farm, whose mission is to grow food and activate community to promote social equity in its Reservoir Hill neighborhood. The farm grows vegetables, fruits, and herbs using sustainable practices and sells them through a CSA and a weekly farm stand. Santoro helps out with organizational support, weeding, planting, harvesting, and selling. She also created a system to track results for an informal study on a Whitelock-designed mulch intended to prevent weeds and increase crop hydration.
Santoro was already active in the area of food justice and has now been able to see the issues involved firsthand, recently attending a protest at another community farm under threat of eviction by the city. The experience has planted—no pun intended—some ideas about her future. "I recently thought of possibly going to law school and doing environmental advocacy, environmental law," she says. "It's a very collaborative thing to make sure that community is supported and heard and advocated for. It was definitely interesting to see just how connected and intersectional everything is; it's not just food justice that you have to fight for, but also everything enmeshed with that."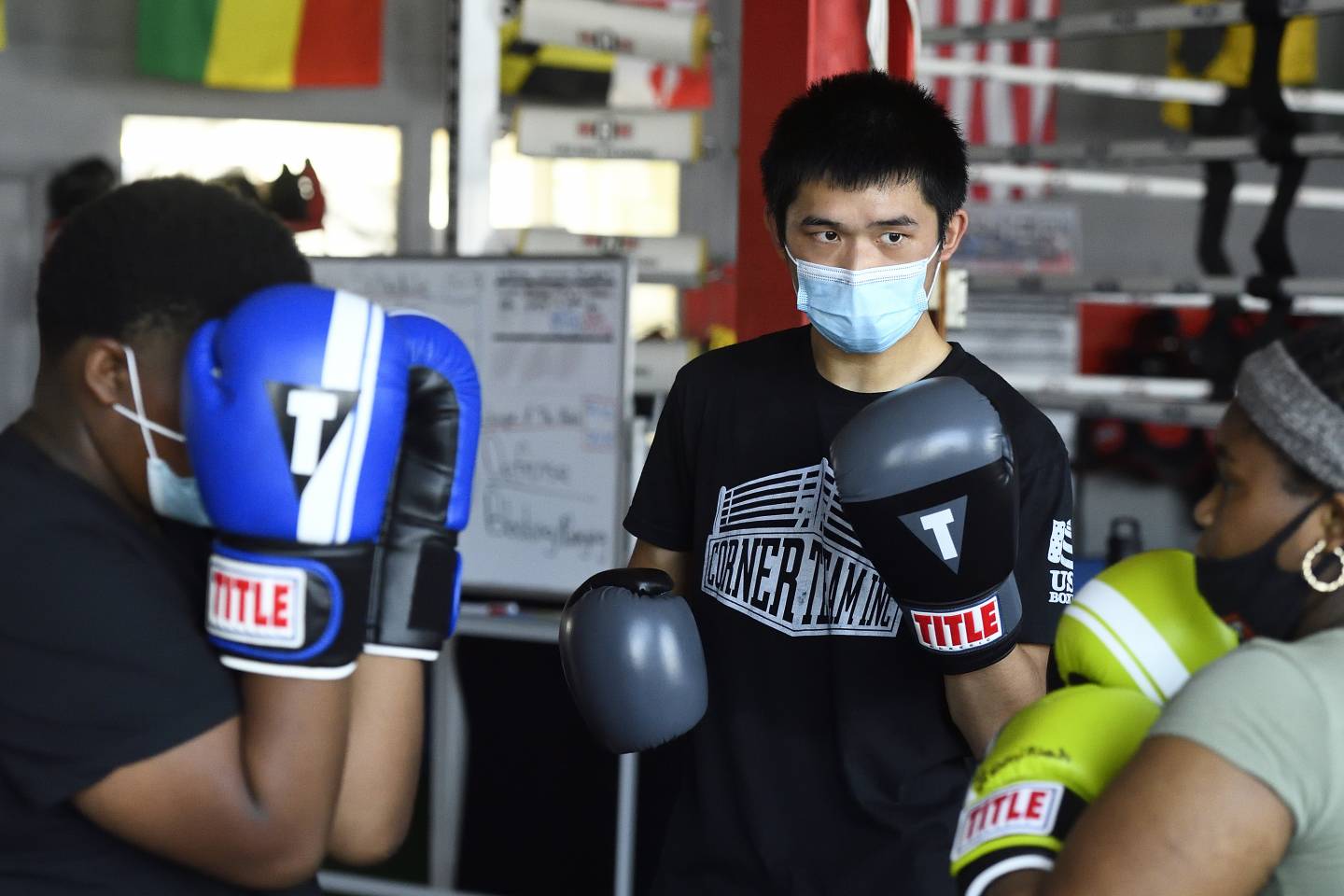 Roy Sun, a junior majoring in chemical and biomolecular engineering, is interning at Corner Team, Inc., an East Baltimore gym that uses Olympic-style boxing and other programs to encourage healthy and active lifestyles and to cultivate and nurture leadership and life skills among youth, senior citizens, and people with disabilities. Sun helps run the organization's Summer Champions Club for youths ages 14 to 17. Each day, he leads the group in a 15 to 20-minute mindfulness exercise such as yoga or meditation, preparing them for an upcoming hour of boxing. Though Sun had dabbled in tennis, basketball, running, and taekwondo as a kid, he had never slipped on a pair of boxing gloves until this summer.
"I found out that boxing is a great way to teach and mentor participants in discipline, leadership, and self-esteem, and guide them to build support and build relationships with each other," Sun says. "Our aim centers around that: We want them to walk away with lessons of grit, respect, integrity, peacemaking, and scholarship. And, of course, we want them to leave stronger, both as athletes and as people."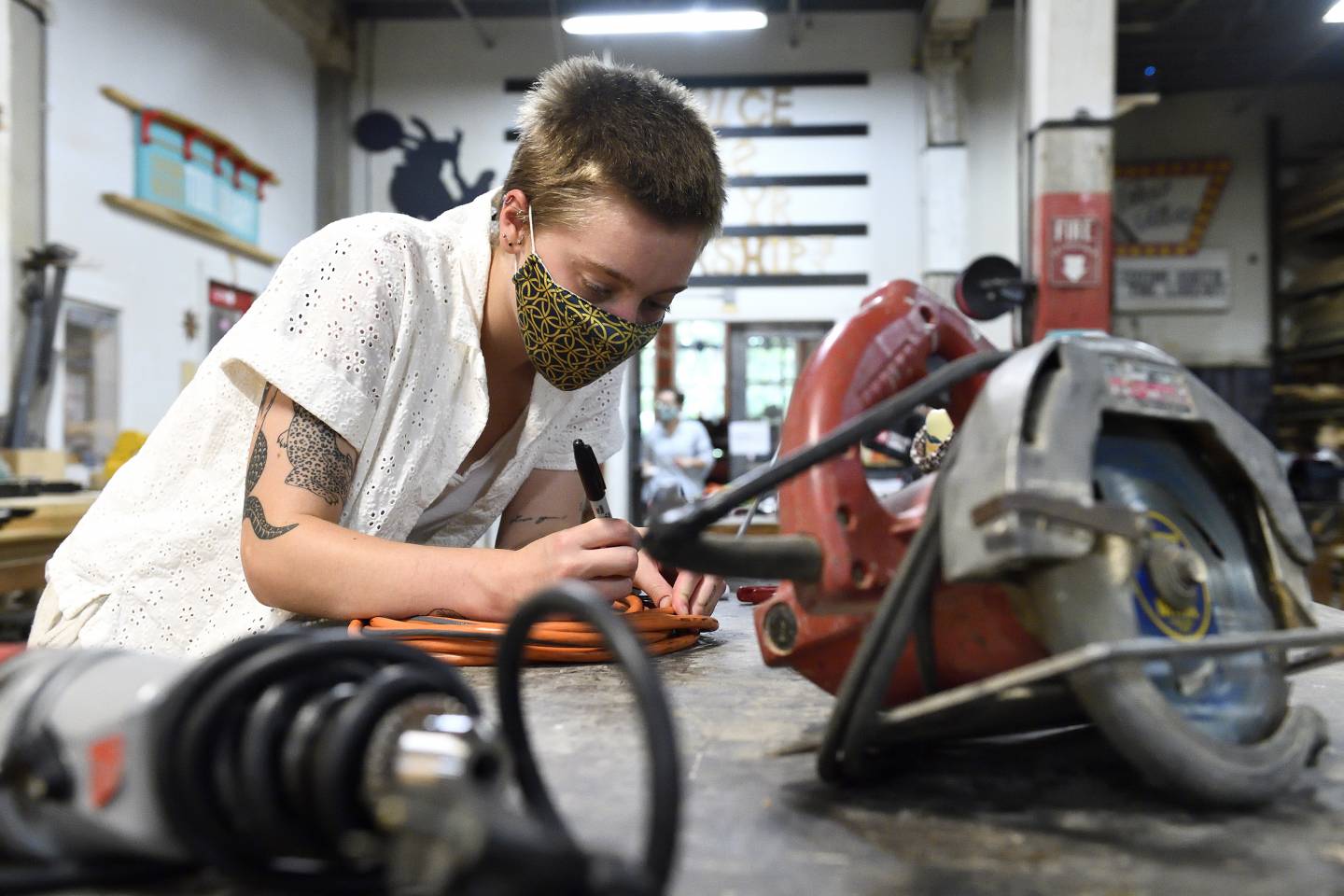 Junior Eleanor Franklin, a history of art-public health studies double major, is interning at the Station North Tool Library, a nonprofit tool-lending library with more than 3,000 tools, 30 classes, a public woodworking shop, and a home repair classroom. Franklin assists in daily operations by helping with cataloguing tools into inventory, cleaning and organizing the library and shop, fixing broken tools, preparing for classes and events, creating social media posts, and communicating with volunteers about filling event and library shifts.
"The library is a valuable resource to the Greenmount West community for allowing people to repair and improve their homes, work on creative projects, and connect with a community of makers for little to no cost," Franklin says. "It has introduced me to a vibrant community of makers and empowered me to begin learning different skills myself, such as woodworking and metalworking."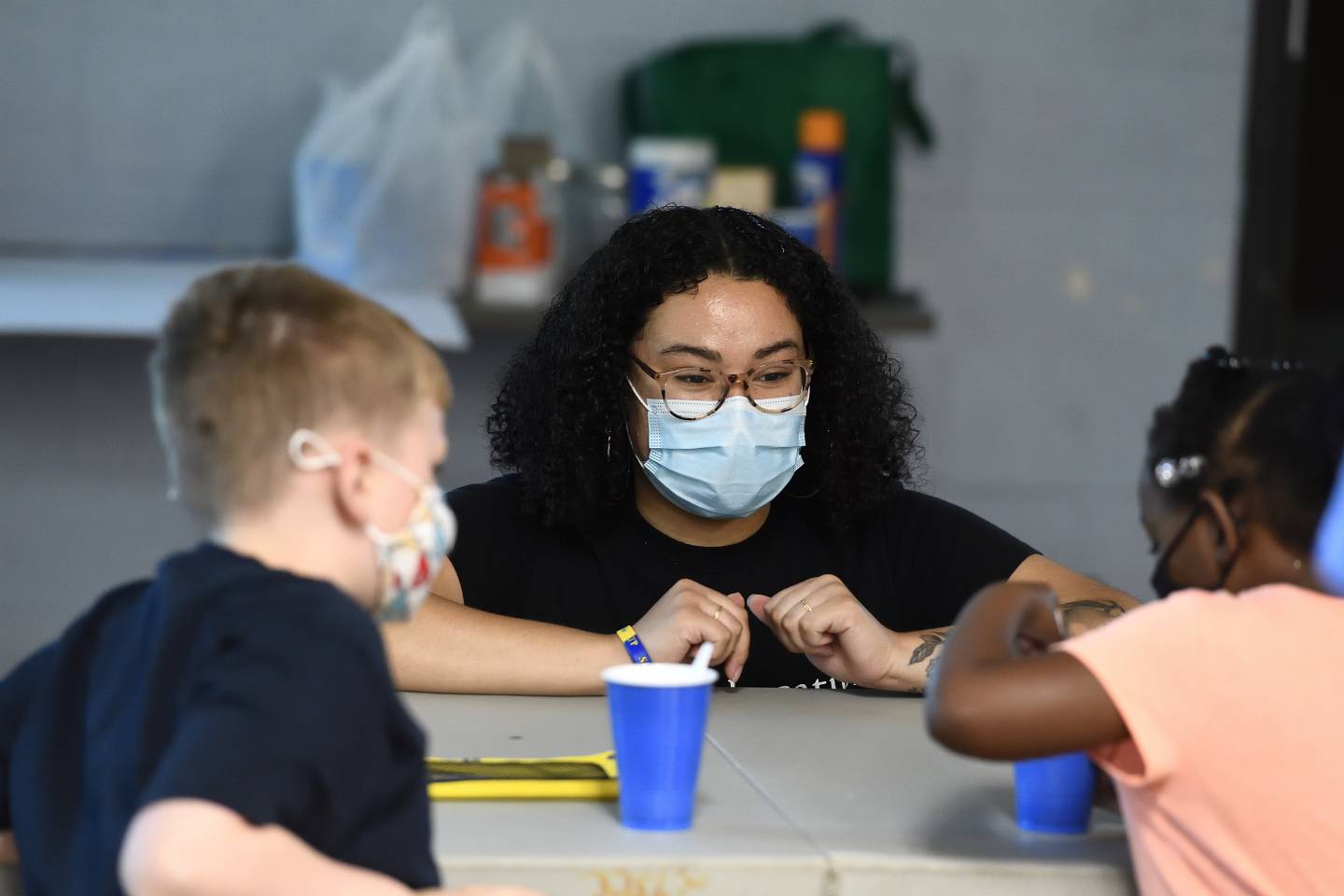 Danae Baxter is a senior majoring in cognitive science and psychology. She is interning at the 29th Street Community Center, which provides free and low-cost programming, resources, and relationship building year-round for youth and families. Over the summer, the center holds a camp offering STEM activities, arts and crafts, dance, music, mentorship, and academics.
Baxter helps with the camp, is planning two upcoming evening events, and is conducting a door-to-door survey with other staff members to learn what the community likes about the center and what improvements residents would like to see. Speaking with the center's board members, she's learned about the center's recent transition to independence, which she says ensures that it can provide resources and programming that directly reflect the communities it serves.
"Aside from learning how to manage a budget for programming, plan successful routes for surveying a community, and the other ins and outs of a functioning community center, I believe that I am being impacted the most through my interactions with the community members," Baxter says. "Many experiences, such as helping the youth in the summer program, exchanging contact information and ideas with board members, and ordering lunch and bonding with my supervisor and coworkers, have allowed me to feel so much connection and belonging in my community."