Jan Vincent Vandenberg, a computer scientist and systems architect who was connected to Johns Hopkins University for 30 years, passed away on May 13 after an eight-year battle with colon cancer. He was 48.
Vandenberg is known for helping propel citizen science forward as a key collaborator of Galaxy Zoo, an online project offering unprecedented public access to astronomy images, and as a core member of the Sloan Digital Sky Survey team, working on the world's most ambitious and detailed astronomical survey to date.
"The cosmos has lost a brilliant mind and a kind soul," Vandenberg's longtime friend Phil Tang, a former vice provost for academic services at Johns Hopkins, told The Baltimore Sun.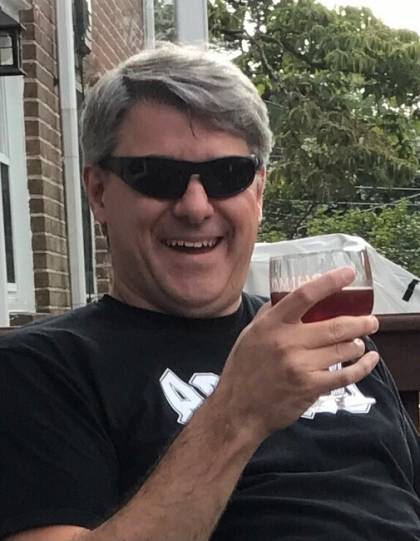 Born and raised in Cumberland, Maryland, Vandenberg joined Johns Hopkins University as an undergraduate in 1991, majoring in philosophy before switching to computer science, then—sans degree—starting work as a systems administrator in the Department of Physics and Astronomy at Johns Hopkins, according to his obituary in The Sun.
Later, Vandenberg worked as chief systems architect for the Institute for Data Intensive Engineering and Science, building "groundbreaking computer systems ... on par with the world's most advanced supercomputers, including the award-winning GrayWulf cluster," according to a biographical profile his family shared with The Sun.
"Jan really was the very embodiment of Hopkins," Tang said. "He was extremely highly regarded in various circles and certainly in his profession. He wasn't motivated by titles or superficial milestones. He liked the work and its intellectual stimulation."
Vandenberg was instrumental to the Galaxy Zoo, through which volunteer users in 2009 helped discover a cluster of small, compact galaxies known as "the Green Peas," known for forming stars at an extremely high rate. For his work with the Sloan Digital Sky Survey—where more than 230,000 volunteer users have classified 1 million images of galaxies—Vandenberg and his colleagues this year received an ACM SIGMOD Award.
Vandenberg died surrounded by family in his home in Towson, Maryland.
Read more from The Baltimore Sun