Though they are about to graduate into an uncertain world, members of Johns Hopkins University's Class of 2020 say they are prepared to face the challenges of tomorrow. They may not be able to celebrate their achievements together, but even a global pandemic can't take from them the memories formed, the friendships forged, and the lessons learned during their time at Hopkins.
To commemorate a Commencement that is unlike any other in the university's history, the Hub asked members of the senior class to reflect on their Hopkins experience as they prepare embark on the next unpredictable leg of their journey. Here is what they told us.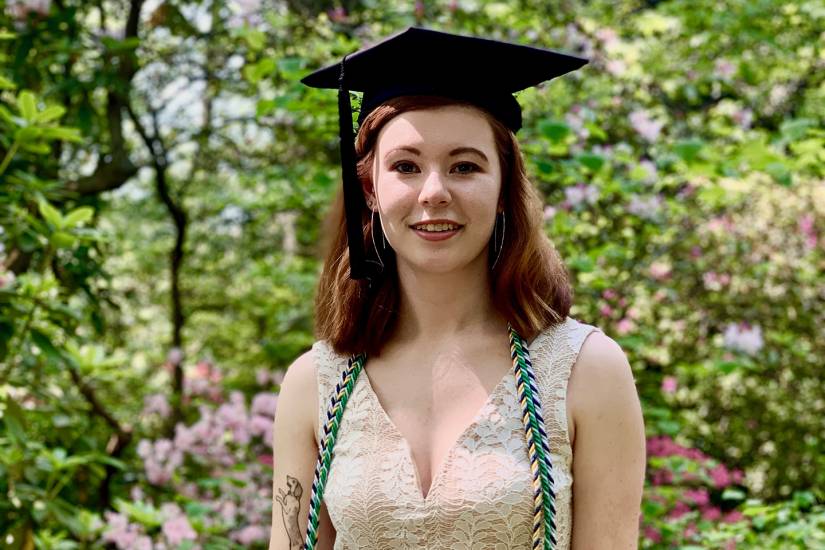 Maddie Slack
Environmental Science
Hands down the best part about Hopkins is the people. I have met friends for life here, and I have been lucky enough to meet genuinely caring and passionate professors as well. In my freshman year I felt out of place here, to the point where I sincerely doubted this was the right school for me. However, finding my friends completely changed my outlook. I have had some of the best moments of my life on this campus just being around the people I love.
I almost can't believe it's over. It doesn't seem real to me right now. I think if you ask me in a couple months I'll actually know what to say. The last four years weren't easy, but they were so worth it. I'll miss my professors, my advisors, my coworkers, and most importantly my friends.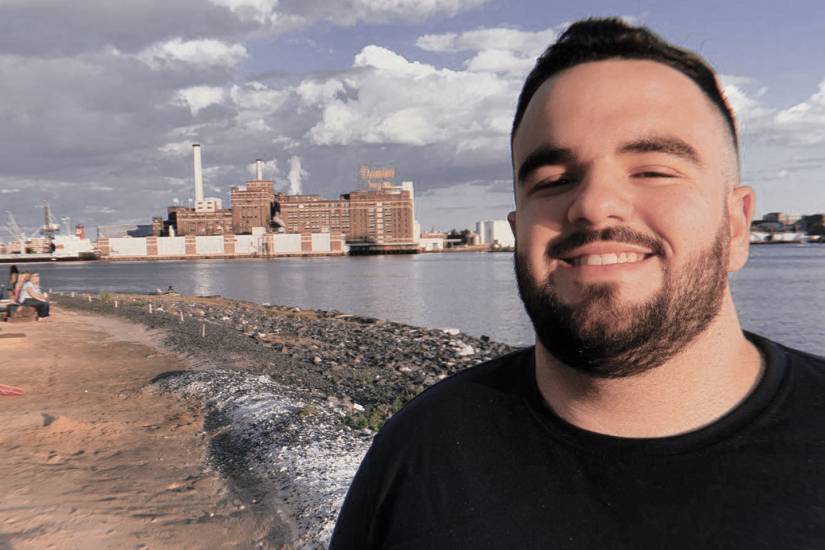 Juan Sanfiel
Chemistry
Four years ago, this definitely wasn't how I anticipated my Hopkins experience would end. I remember going into my last week of in-person classes not realizing it would be the last time I'd be seeing so many people I met in person. Regardless, I'm happy with how I spent my time and I'm grateful for the people I met and the opportunities I've been given.
Honestly, it feels pretty surreal that it has come to an end. I feel like it hasn't hit me yet. But I'm happy to have taken full advantage of my time here, and I'm excited to see what the future holds.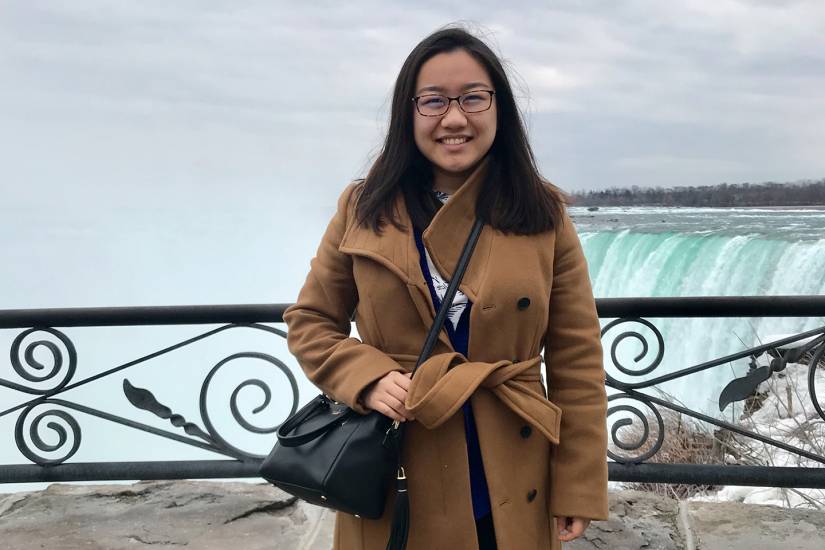 Julie Cui
Chemical and biomolecular engineering
I think that we are making the best of a very unexpected situation. It is definitely a bittersweet feeling to be ending our undergraduate experience at Hopkins in this manner, and I wish that we had Senior Week and other in-person events, to properly celebrate and connect with everyone—peers, mentors, professors—who have made our experience here fulfilling and unlike any other.
But I am grateful for what we have, and the situation and its impact is so much larger than our graduating class. It is memorable, if anything, and has brought my friends and I closer together.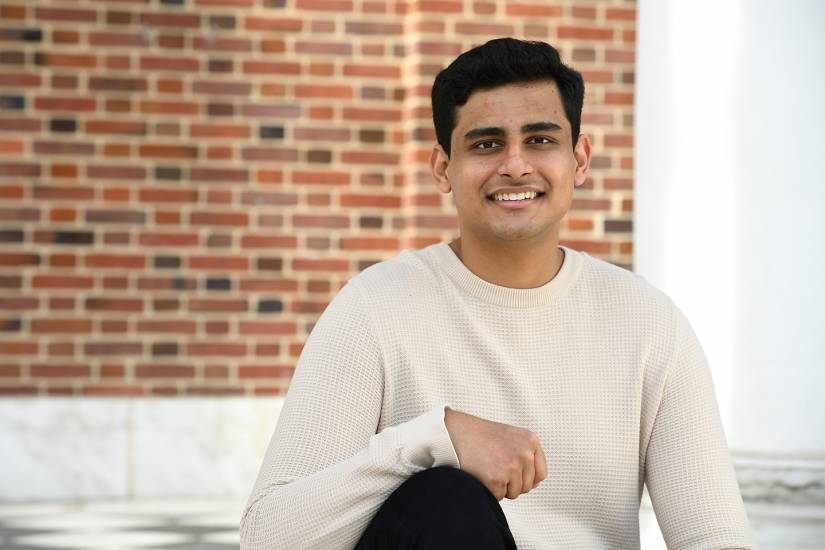 Shubhayu Bhattacharyay
Biomedical engineering
I am genuinely excited and relieved to be finishing my coursework, and I am thankful for the opportunities Hopkins has provided me. Given the circumstances, I have also been affected by the level of international suffering, and frankly, I have not given much attention to the graduation ceremony itself. At the same time, I am not dispirited and am inspired by the work of Hopkins students and faculty in response to the pandemic. This makes me proud to have been a part of this academic environment.
The moments that really stand out to me are the times I would explore the city of Baltimore and engage with people outside of the Hopkins-affiliate bubble. I love the character and culture of the city and would be happy to return.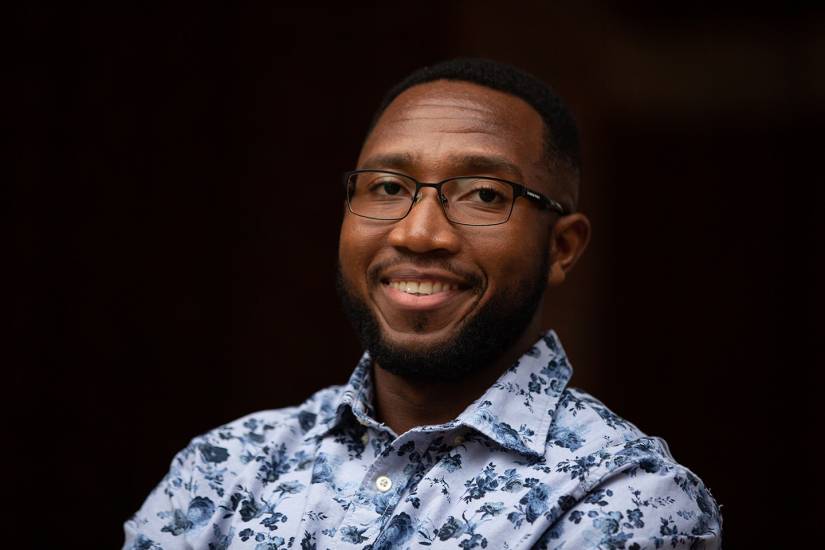 Awoenam Mauna-Woanya
Civil and systems engineering
The last couple of months have flown by. It's not really what we expected, but it's still been a fun ride, and here we are. In some ways it feels anticlimactic, but at the same time, it requires a little more intention on our end to be reflective and give everything that happened some sort of meaning. This is us saying goodbye. Let's dwell in that instead of just being frustrated with the moment.
My Hopkins experience would have not been the same without having the chance to meet so many incredible people, and so many people who care about their differences, and them pouring into me.
It feels like it's the right time to finish. You're maturing throughout your time in college. And by senior year, you're sort of seeing that younger students are stepping up for clubs that you were once stepping up for. And it's like, OK, they've got it. I don't know exactly what the future holds. But I'm ready to embrace all of the challenges and that ambiguity.