Even with hard work, brilliance, and dedication, no one makes it to the Commencement stage without some help. Behind every Hopkins graduate is a network of family, friends, faculty, and staff who helped them get to this point by providing support, guidance, and advice.
As Commencement approaches, the Hub asked some soon-to-be grads to reflect on the people who have made the biggest impact during their time at Hopkins.
Here's what they said.
Sonia Trakru
Biomedical engineering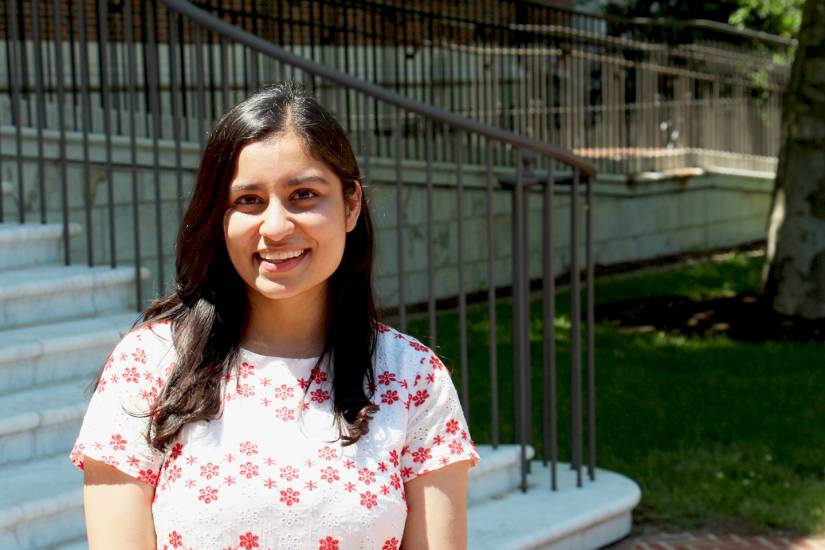 "Professor [Annette] Leps in the Center for Leadership Education. I had a big change in career interest that she helped me navigate. I came in as pre-med but became interested in working in finance. I hadn't spoken to her much in the course, but I stopped by her office hours one day, and she helped me outline a plan for this new career in a totally different industry. I managed to get an internship with Goldman Sachs and she gave me the support I needed in finding my way in this totally new field."
Bilal Sadik
Computer science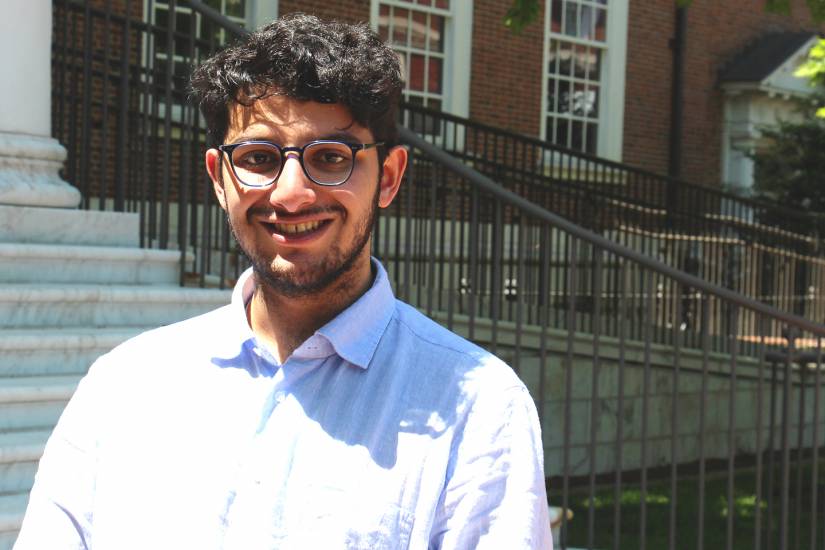 "Joanne Selinski of the computer science department has always had my back. I had trouble with classes sometimes, but she was always someone you could go and talk to. I respect her a lot and even ended up TAing for her. I feel like she was a really positive presence for me and the entire department."
Mark Mao, Altarash Barthakur, Piyada Chaiyakiturajai, and Pragya Singh
Chemical engineering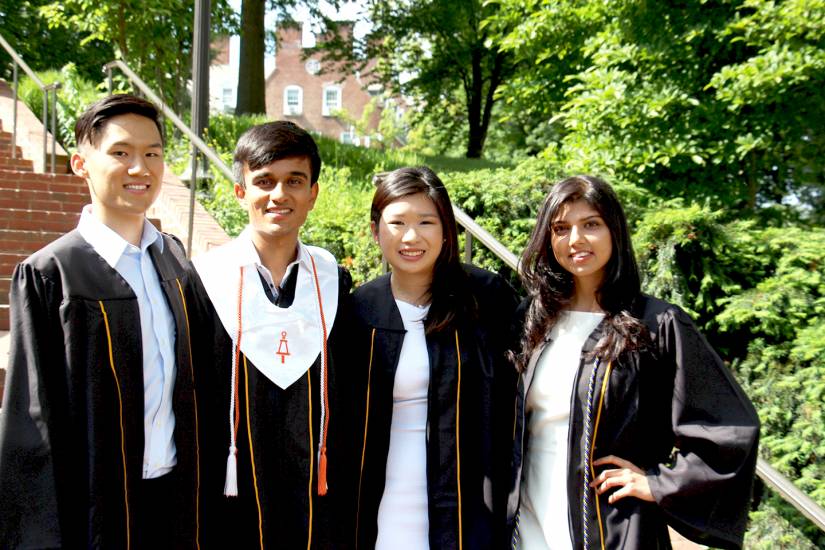 "These people right here with me," said Pragya Singh (far right).
"We're chemical engineering majors, so there's a lot of group work. Senior design. Senior lab. We have to work together and build that bond," added Mark Mao (far left).
"We stuck together in class," said Piyada Chaiyakiturajai (center right). "We went on trips together. We went to Puerto Rico and to Miami together. We were basically a home away from home."
"I think the emphasis on group work, and being such good friends creates a family feeling," added Altarash Barthakur (center left). "That's what we are. We feel like a family."
Kush Mansuria
Molecular and cellular biology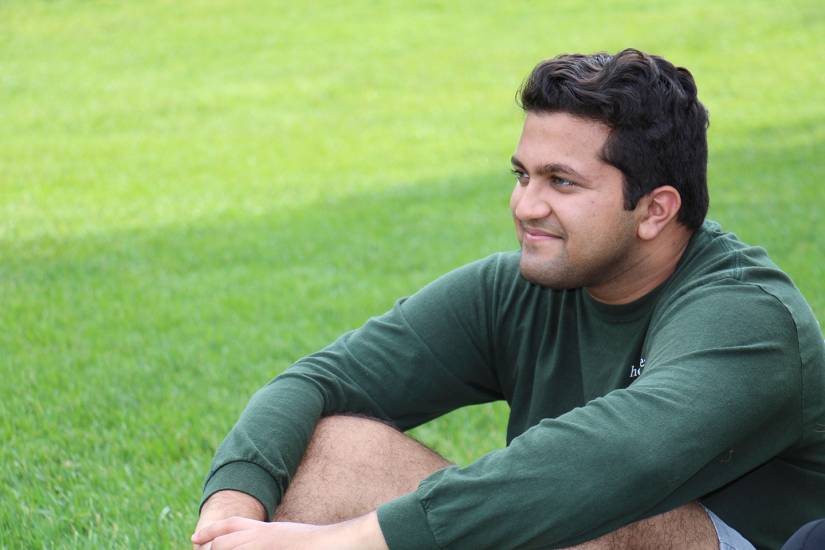 "TAing for Dr. [Larissa] D'Souza showed me how much I enjoy being in an environment where you get to teach others. That was a really great experience that shaped what I want to do going forward."
Jonathan Dong (right)
Biology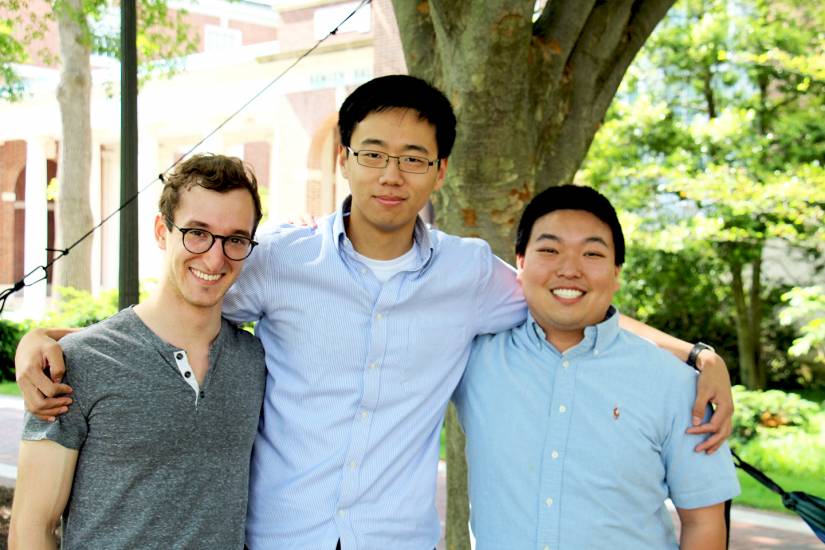 "My friends Eric (left) and Michael (center). We formed study groups, because we were in the same class. We'd study for exams together and we blended that boundary between academics and social life to make life easier. There was one night we were studying for a bio exam where we had a swearing-in ceremony, where we all put our hands on a stack of biochem textbooks to form that bond."
Annie Xie
Applied mathematics and statistics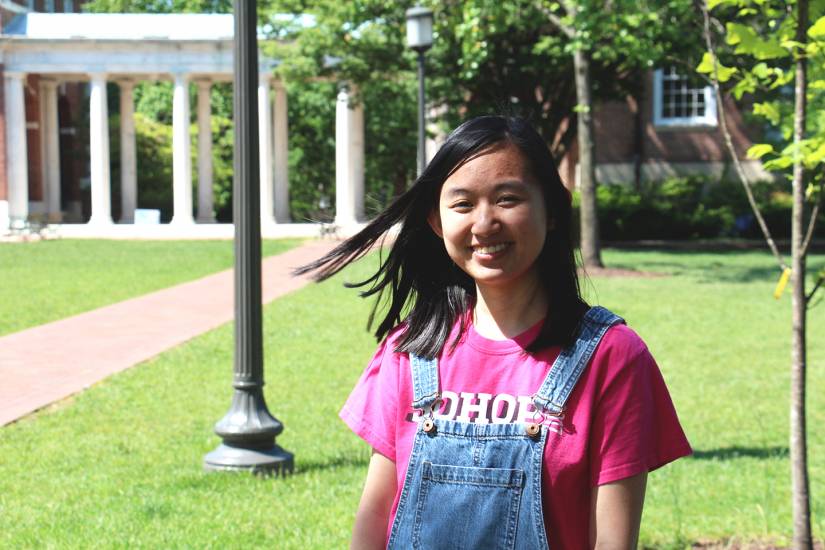 "There were two professors I connected with here, Professor [Donniell] Fishkind and Professor [Avanti] Athreya in the applied mathematics and statistics department. They just taught in a way that I thought. So learning from them was just very comfortable. It was a really good experience."
Rory Cole
Materials science and engineering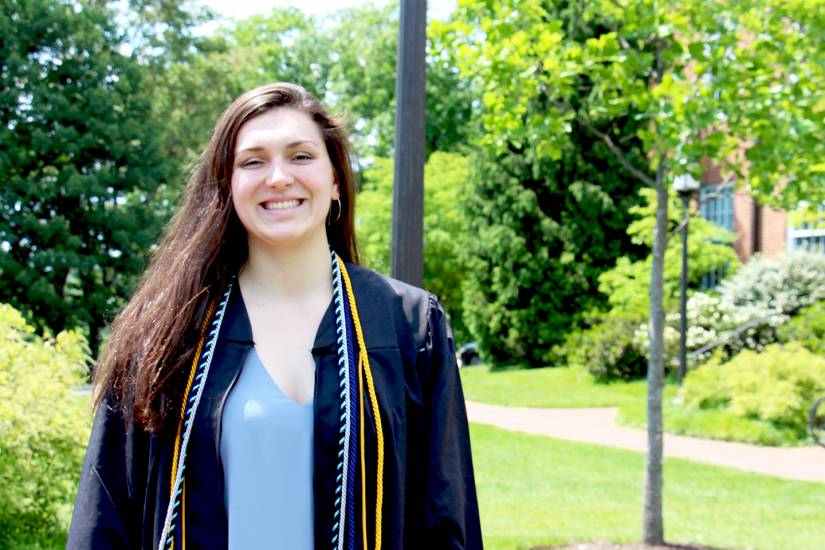 "Professor Orla Wilson of the Materials Science and Engineering department. She works really hard with all of the Math Sci kids and created such a really great relationship with all of us."
Lexi Scholtz
Biomedical engineering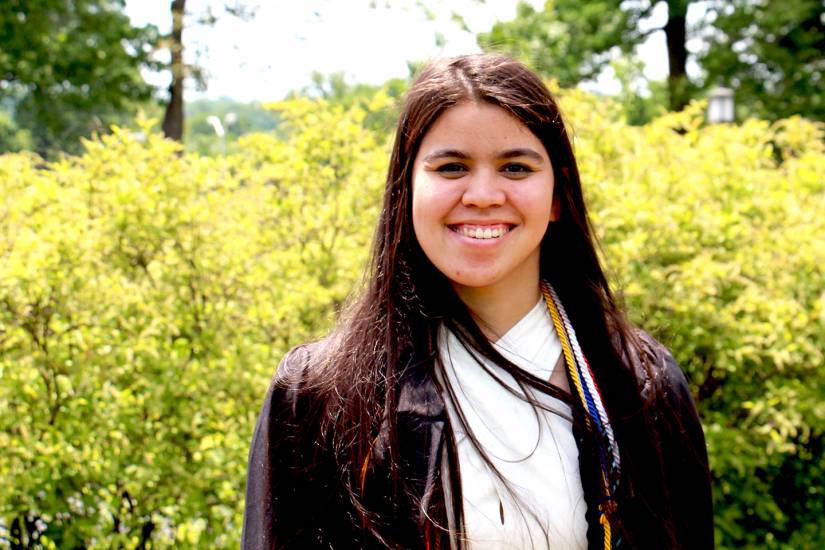 "I have to say Rory Cole. I lived with her for four years, and she's gotten me through a lot of stuff, and was always there for me when things got hard. It's ok she didn't say me."