Bloomberg Distinguished Professor Lawrence Jackson's biography of American author Chester Himes has been included in the 2018 PEN America Literary Awards Longlist.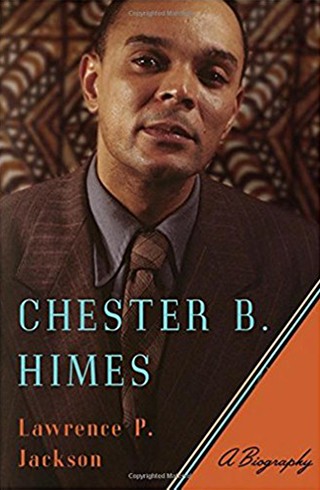 Chester B. Himes: A Biography (Norton) explores the life and career of the African-American author who would influence generations of noir fiction, films, and television shows. The breadth and context that Jackson brings to Himes recently earned him a spot on The Washington Post's "50 Notable Works of Nonfiction in 2017" list.
The PEN America Literary Awards have honored the most outstanding voices in literature since 1963, conferring more than 20 distinct awards, fellowships, grants, and prizes each year. The PEN/Bograd Weld Prize for biography, named for author Jacqueline Bograd Weld, includes a $5,000 honorarium.
Read the Johns Hopkins Magazine review of Chester B. Himes to learn more.