A blanket, a picture, a ribbon from high school honor roll—anything can have meaning, and sometimes the most unexpected objects can make the biggest impact during the college experience.
The Hub spoke with members of Johns Hopkins University's graduating Class of 2017 to learn about their most prized possessions—the things they could not have lived without at college. This is what they told us.
Alex Jordan, 22
French and international studies double major
Olivia Rodriguez, 22
History of art and international studies double major
It's been through four years of move-ins and move-outs, summer storage, and has been held above the heads of five friends during a trek from the AMRs down North Charles Street.
"The Womb" is Alex (left) and Olivia's giant bean bag cushion that they bought together during their first year at Johns Hopkins. Since then, it has served as the dining room table, a guest bed, and a "place of solidarity for friendship," Alex said.
At the beginning of every year, Olivia and Alex take a picture of the bean bag in their new home and caption it "the bean bag is back!" But the giant cushion will likely go to another group of students, since the two seniors will soon head their separate ways. Alex will begin working as an analyst for PNC Bank's Institutional Asset Management Development Program in Baltimore, and Olivia will be a Teach for America Corps member in Chicago.
Zach Robbins, 22
Mechanical engineering major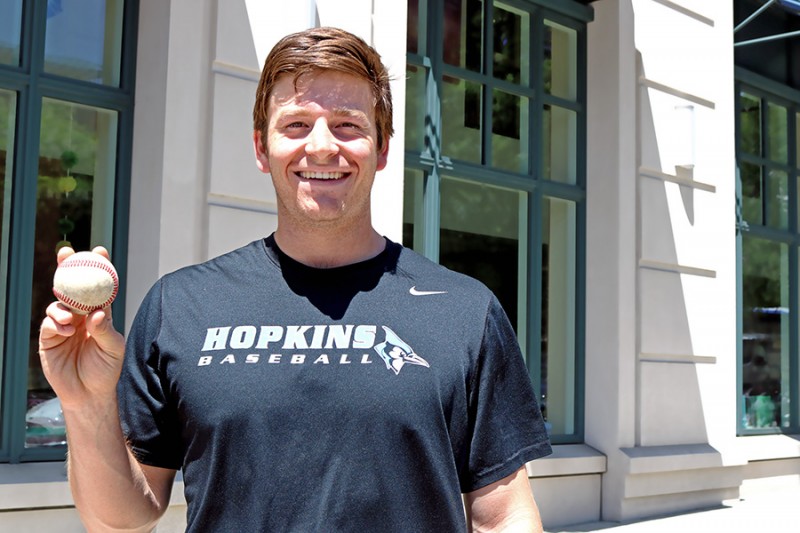 As a member of the varsity baseball team at Hopkins for the past four years, Zach met the people who would become his best friends.
"It's been a great opportunity to get to spend every single day doing what I love, and what we all love, together as a family," he said.
His baseball represents his time spent on the team. So while Zach will leave the field to work at a Texas oil services company, he will not leave his love for baseball behind.
Tiffany Chan, 21
Psychology major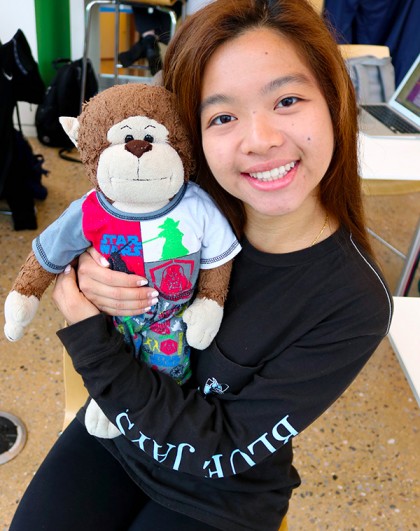 Meet George, Tiffany's stuffed monkey that she made at Build-A-Bear (and still has the birth certificate for) when she was 10 years old.
Since then, George has gone everywhere with Tiffany, including on a study abroad trip to England, and will stay with when she becomes a research assistant at The Johns Hopkins Hospital after graduation.
George has been Tiffany's shoulder to cry on and a source of comfort throughout the challenges of life, she said.
Natalie Lindo, 22
Chemistry major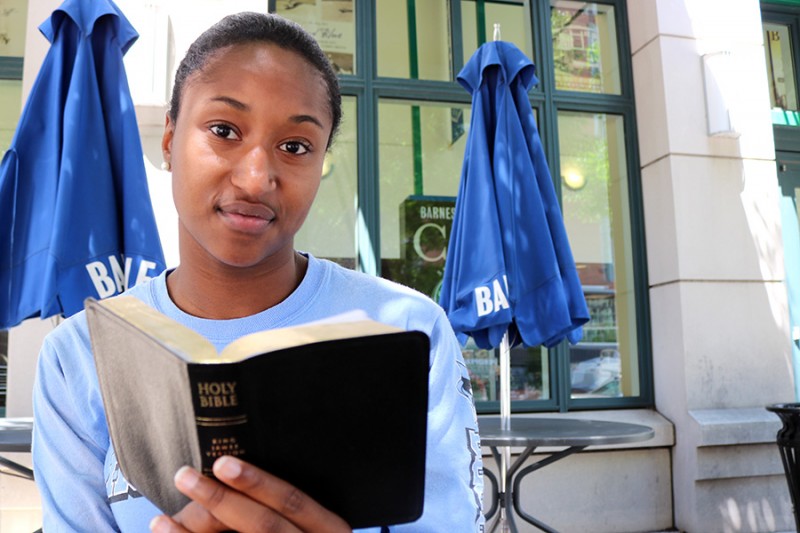 Four years ago, when she finished moving into her first-year residence hall and unpacking her belongings, Natalie's mother gave her a Bible before getting in the car to leave. She urged Natalie to always keep it near, to read it, and to keep a connection to her faith.
Four years later, Natalie believes that her faith is what made it possible for her to graduate from Johns Hopkins. The Bible allowed her to study and read on her own. Her mother highlighted Psalm 140 to reference whenever she is feeling down.
After graduation, Natalie will conduct research at JHU's medical campus during her gap year before applying to medical schools. The Bible, she said, will stay with her.
Ashley Ezema, 22
Public health studies major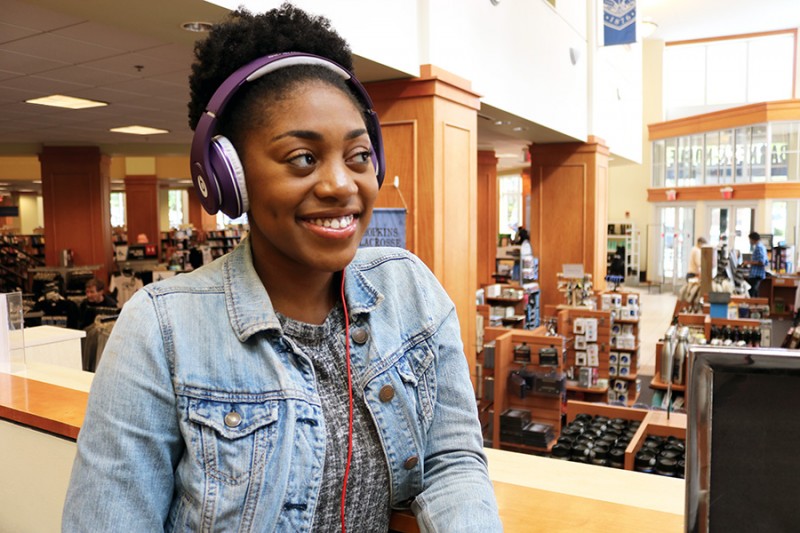 Whether she used them to tune out background noise so she could focus on studying, or to talk to friends and family via Facetime on the C-level of MSE Library, Ashley's headphones have played an integral in her four years at Johns Hopkins. They were a graduation gift from her younger brother and have gotten her through tough times, she said.
Ashley said she has not quite nailed down her post-graduation plans, but is currently applying to jobs in Washington, D.C., and Philadelphia.
Ian Gustafson, 22
International studies and political science double major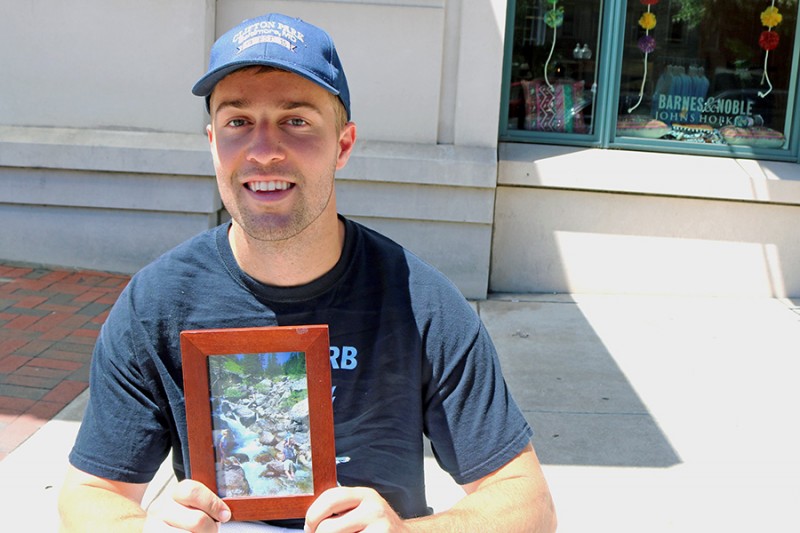 Ian has plenty of photos from back home sitting on his desk at Johns Hopkins.
"It's a great reminder of the wonderful people I have in my life, and all the support and love that I have at home," he said. "It's really edifying,"
In one particular picture, Ian hikes with his mother and sister—an activity the group enjoys doing often.
After he graduates, Ian will begin working for Teach for America Corp in Mississippi teaching 7th grade social studies.
Danait Yemane
Public health studies major
Sometimes the thing that ends up meaning the world to you isn't a what, it's a who.
It was friendship at first sight for Danait (right) and her best-friend and fellow senior Selma Ahmed, and Danait says she could not have lived without her during the past four years. The two met during a first-year orientation event and have since been inseparable.
"She has been my constant here, pretty much the only consistent thing in my life that's really been anchoring me at this school, and has been an amazing support system," Danait said.
She will attend Columbia University to pursue a master's in health policy management. Selma plans to earn her master's before attending medical school. Since they'll both be on the East Coast, the two plan to visit each other and keep up constant communication.
Alyssa Sookal, 21
Environmental engineering and Spanish double major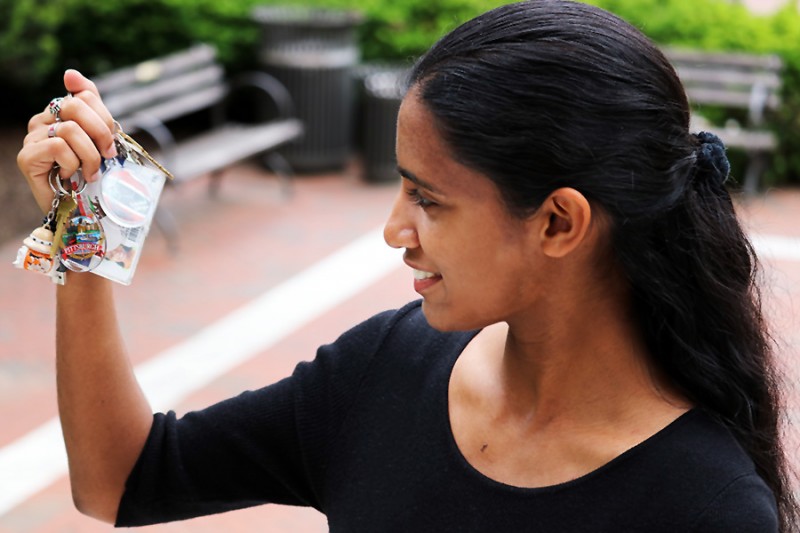 A lanyard holding an ID card and dorm room key is a typical accessory for a first-year student. But Alyssa opted for a collection of keychains, each of which have an important meaning to her.
The first came from the Baltimore Zoo; another, a soccer ball, represents her Trinidadian heritage.
"It means something to me to have them with me every day, and to use them, and every time I pull them out, to remind me of where I come from," she said.
Alyssa will serve as a water recourses engineer at McCormick Taylor following graduation. She intends to add more keychains to her collection (but perhaps surrender her JHU ID).