The Johns Hopkins women's cross country team captured its fourth Division III national championship in five years on Saturday, placing three runners in the top 31 for a run-away victory in Louisville, Kentucky.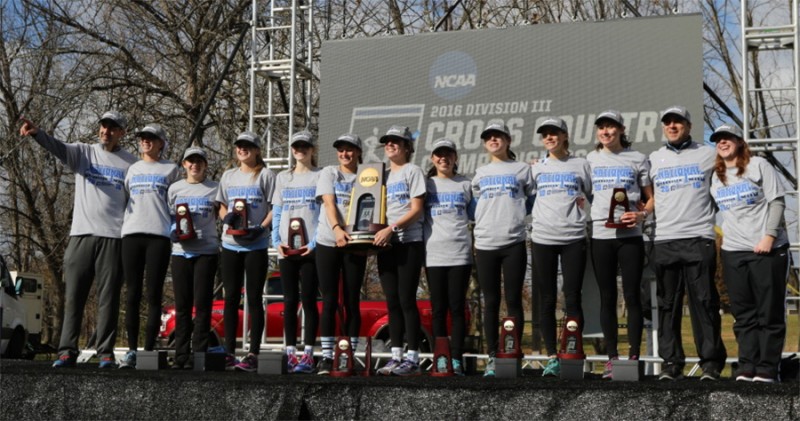 Senior Tess Meehan paced the Blue Jays, finishing 25th with a personal-best time of 21:10.0 on the six-kilometer course to earn All-America honors for the third consecutive season. Meehan is the first three-time All American runner in JHU history.
Sophomores Felicia Koerner and Natalia LaSpada also earned All-American recognition; Koerner was 29th in 21:14.9, and LaSpada was 31st in 21:15.1. Sophomore Ellie Clawson (57th, 21:41.2) and junior Caroline Smith (62nd, 21:42.6) rounded out the top five for Hopkins.
The Blue Jays totaled 128 points, 74 points better than runner-up Washington University. SUNY Geneseo, Williams, and MIT rounded out the top five.
In the men's meet, Johns Hopkins men's cross country team earned the best finish in program history at the NCAA championships, placing eighth. Grad student Schaffer Ochstein recorded the best time by a Blue Jay at 24:59.8.