Former congressman Henry A. Waxman, one of the most accomplished legislators in the history of the U.S. Congress, will join the Johns Hopkins Bloomberg School of Public Health for the coming year as its Centennial Policy Scholar.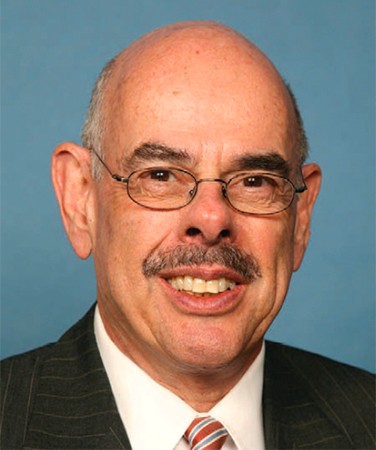 Waxman, who represented California's 33rd Congressional District for 40 years in Congress until he retired last year, will join the Department of Health Policy and Management starting July 1. He will share his insights and expertise with students, faculty, and staff for the next 12 months.
Waxman joins the school as it marks 100 years since it became the first independent, degree-granting institution for public health research and training in the U.S.
"I am excited to be joining the inspiring students, dedicated staff and expert faculty of the Johns Hopkins Bloomberg School of Public Health during this year of celebration," Waxman says. "I look forward to teaching and learning with some of the brightest minds in the country."
Added Michael J. Klag, dean of the Bloomberg School: "Our school, our students, and our community are excited to learn from a man who has had incredible impact on the public's health. His presence at our school offers our students the unique opportunity to hear and learn from a man whose fervent passion for justice and contributions to health policy have saved millions of lives around the world."
During Waxman's four decades in the House of Representatives, he served as chairman and ranking member of the House Energy & Commerce Committee and the Committee on Oversight & Government Reform. He was also chairman and ranking member of the Energy & Commerce Committee's Subcommittee on Health and the Environment. His many legislative accomplishments included the Ryan White Care Act on HIV/AIDS, the Hatch-Waxman Act establishing generic drugs, multiple expansions of the Medicaid program, major improvements to the Clean Air Act and the Clean Water Act, and the Affordable Care Act. His oversight of the tobacco industry changed the nation's perceptions of cigarettes forever.
In addition to meeting with students and faculty, Waxman will host a monthly seminar series throughout the school's centennial year that will bring together public health leaders, policymakers, and others to explore some of the most pressing public health topics of our time. The Centennial Policy Scholar Seminar Series kicks off July 22, with a focus on Medicare policy; topics for the remainder of the fall include long-term care (September), mental health services (October), HIV policies (November), and tobacco control (December).
"As we approach the threshold of the school's centennial year, it is a most appropriate time to acknowledge and highlight the vital role policy has played in the health of our nation," says Ellen MacKenzie, professor and chair of the Department of Health Policy and Management. "Congressman Waxman is a policy and public health champion who has made our air and water cleaner, our children healthier, our families stronger, and our seniors safer."
Read more from School of Public Health