The commencement countdown comes to a close Thursday, when the Class of 2015 will take a final bow during the universitywide ceremony at Homewood Field.
The occasion calls for reflection, as nostalgic seniors think back on what they might have done differently and what matters most after everything is said and done. With that in mind, we asked 25 soon-to-be alums to share some words of wisdom for future Hopkins students based on what they've learned in their four years here. This is what they told us.
Tara Lawrence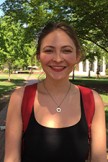 Hometown: New York City, N.Y.
Majors: Creative Writing and Political Science
"Everyone puts so much pressure on the fact that these years are going to be the best of your life. They're going to be great, but there's going to be so many ups and downs. You need to trust that you're going to be happy and there's going to be moments that are hard, but those moments make you stronger."
Megan Pino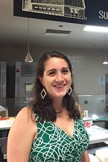 Hometown: Jupiter, Fla.
Major: Biomedical Engineering
"Go to sporting events. They're really fun, and a lot of people don't make time to go to games. Or maybe even join a sports team."

Phil Harding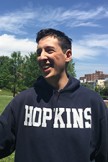 Hometown: Pittsburg, Pa.
Major: Biomedical Engineering
"These friendships will last. It doesn't matter if you're across the world or across the state, they're going to last."

Abigail Sia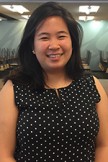 Hometown: Mineola, N.Y.
Majors: International Studies and East Asian Studies
"Challenges are not something to be feared. Whether it's that 300- or 400-level class or some really challenging research experience, if you're thinking about it, you're already half way there."

Woojin Kim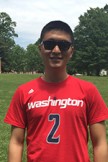 Hometown: Fairfax, Va.
Major: Classics
"You can make mistakes, and it's fine. Go find people who will support you, and when necessary, kick your butt so you can stand back up again."

Samuel Kennedy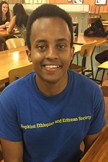 Home country: Ethiopia
Major: Public Health
"Studying is important, but take the time to do other things. It can be anything. Even taking the time to sit outside and read a book. Just do something separate. It will keep you sane."

Colin Pak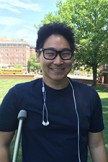 Hometown: Los Angeles, Calif.
Majors: International Studies and Sociology
"Fun is whatever you want it to be. Whether it's going out with your friends or staying in to watch a movie, don't be pressured to do what everyone else wants to do."


Jasmine Roberts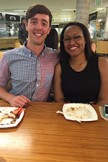 Hometown: Tampa, Fla.
Majors: Neuroscience and Psychology
"Don't limit yourself. When I went off campus, I met genuine friends. Go out and explore."
John Cotoia
Hometown: Ocean Side, Calif.
Major: Molecular and Cellular Biology
"Get out there and talk to as many people as you can the first two weeks of coming to Hopkins. Literally say hello to everyone, smile to everyone when you're walking by, and try to keep that going throughout your four years here."

Sinmidele Badero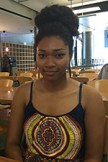 Hometown: Long Island, N.Y.
Major: Public Health
"One thing I wish I did earlier was get more involved in the community. I would recommend that any student that comes here at least partake in one or two community projects or community service."

Adam Dec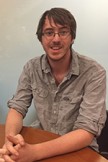 Hometown: Clark Summit, Pa.
Major: Earth & Planetary Sciences
"Do research that you're interested in because it's one of the best things about Hopkins. If you don't take advantage of that as an undergraduate, you're really missing out on all this university has to offer."

Troy Sharpen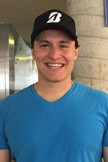 Hometown: Downingtown, Pa.
Major: Electrical Engineering
"It's really important to learn how to collaborate with people and make friends with people who are good at a lot of different things. That way you can learn what you like and what you're good at."

Elizabeth Sherwood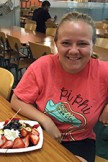 Hometown: New York City, N.Y.
Major: Writing Seminars
"You don't have to stick with the class you signed up for. If you want to shop around, it's completely normal, and you don't have to feel obligated to stay with something you don't like. You should enjoy every class you're in."

Victoria Dawe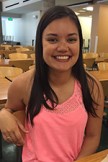 Hometown: Rome, Italy
Majors: Chemical & Bimolecular Engineering
"Try everything new and have an open mind. Don't close yourself off to any opportunity when you're at Hopkins. At the same time don't spread yourself too thin. Know when to ask for help, because that's what will get you through."
Mahzi Malcolm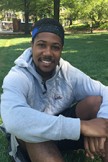 Hometown: Oklahoma City, Okla.
Major: Cognitive Science
"Join as many clubs as you'd like. Take advantage of your time here. Join everything. You meet people that way, and there are a lot of learning experiences you get out of that."

Tom Swift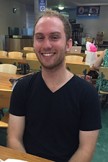 Hometown: Los Gatos, Calif.
Majors: Materials Sciences & Engineering and Economics
"Explore all of Baltimore. Go to the end of every bus route, see everything there is to see, every museum. Really explore all the different neighborhoods in the city because they're totally unique."
Sunny Cai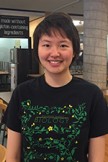 Hometown: Nashville, Tenn.
Majors: Molecular & Cellular Biology and East Asian Studies
"Whether it's academics, extracurricular, or interpersonal relationships, the amount of effort you put in will define what you get out of the experience."

Austin Jordan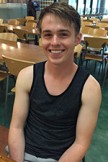 Hometown: Colfax, N.C.
Majors: Biomedical Engineering and Neuroscience
"A lot of people who come here have never really had to study before, and they just blow off their freshman fall. It's cool to make friends and get involved in student groups, but you should really use freshman year to learn to study."

Taylor Lam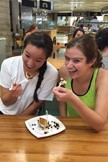 Hometown: Thousand Oaks, Calif.
Major: Biomedical Engineering
"Find upperclassmen in your major because they will know so much more about classes and activities than any advisor or website."
Annie Hosler
Hometown: Piedmont, Calif.
Major: Chemical & Biomolecular Engineering
"Get the unlimited meal plan and come to late night every night because it's the best meal at Hopkins. Get the pancakes."

Dev Patel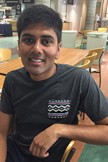 Hometown: Camp Hill, Pa.
Major: Mechanical Engineering
"Branch out. Find a few clubs that you're really involved in and stick with them. You'll make your best friends in those clubs and that will keep Hopkins memorable."

Bailey Richards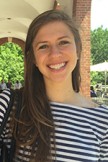 Hometown: Princeton, N.J.
Majors: Public Health and Economics
"I wish I'd gone to professors office hours starting freshman year. They're a really great resource, and it gives you a chance to get to know your professors better."

Andrew Austin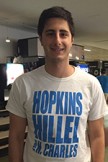 Hometown: Morristown, N.J.
Majors: Applied Mathematics and International Studies
"Get as much experience as you can. Although it's useful to have the knowledge from classes, in the end having those experiences will push you forward and will get you to the next step in life."

Matthew Lehmann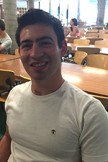 Hometown: Queens, N.Y.
Majors: ChemBe and Econ
"Really get out of just doing things in your major. You can have a much better Hopkins experience if you branch out and try classes in other majors and make friends in other majors so you're not constrained with what you do. You might think you know what you want to do, but you might not."

Ranita Ghosh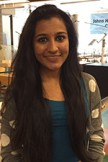 Hometown: Ashland, Mass.
Majors: Applied Mathematics & Statistics and Economics
"Ask for help when you need it, and don't be afraid to do that."