Thomas Dolby, Johns Hopkins University's Homewood Professor of the Arts, will take the stage with other Baltimoreans and share a personal tale at the next Stoop Storytelling Series event next week.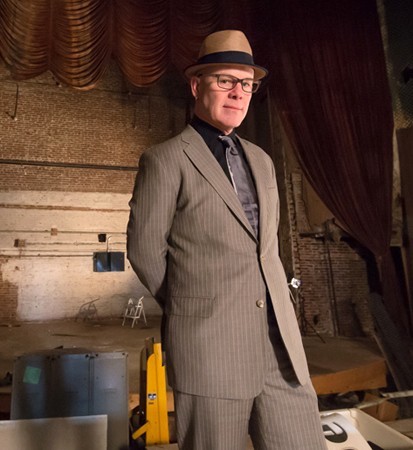 Dolby joins the program Monday when the theme of the evening is Oh, pioneers!: Stories about trail-blazers, hell-raisers, and folks at the forefront. Dolby plans to tell the story of a day in 1994 when he almost persuaded the founders of Netscape, Jim Clark and Marc Andreessen, that music was the "killer app" for the Internet. He was only about 10 years too early.
Founded in 2006, The Stoop features seven people sharing a true story, each no more than seven minutes in length. The popular Baltimore event's founders and hosts are Laura Wexler, who has taught Johns Hopkins writing classes, and Jessica Henkin, who has a master's degree in special education from Johns Hopkins.
Dolby, known for the 80s pop hit "She Blinded Me With Science" and for creating the early technology behind ringtones, joined the university last year. He teaches a Sound on Film class.
The show, at Center Stage in Baltimore, starts at 7 p.m. with cocktails and live music by The Bumper Jacksons. Stories start at 8 p.m. Tickets are $20 and can be purchased online or by calling 410-332-0033.