The health food disparities of predominantly black neighborhoods have been well-documented. Until recently, these disparities have been seen as the result of limited financial resources.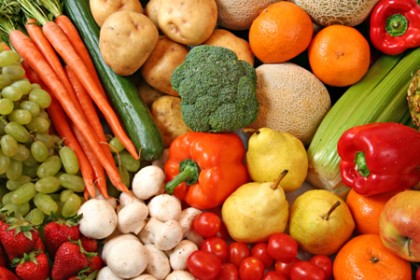 However, a recent study published in Preventive Medicine offers a new perspective on the health food discussion. Led by Johns Hopkins University School of Nursing assistant professor Kelly Bower and colleagues from the Bloomberg School of Public Health, the study suggests that when compared with other neighborhoods, without regard to income, predominantly black neighborhoods have the most limited access to supermarkets and to the healthier foods that such markets sell.
The study explored food store availability in over 65,000 rural and urban census tracts across the country, comparing the numbers of supermarkets with more than 50 employees, grocery stores, and convenience stores in communities with varied economic and racial compositions. The researchers found that the more impoverished a neighborhood, the fewer the number of independent or chain supermarkets and the less access to fresh fruits, vegetables, low-fat milk, high-fiber foods, and other healthy meal and snack options. The same finding holds true for all predominantly black neighborhoods—whatever the economic status—when compared with predominantly white or Hispanic communities.
These findings suggest that educating people in these neighborhoods on the importance of health conscious food choices is of limited value. If a person does not have access to such foods, then merely educating her won't solve the problem. The study also suggests that people in predominantly black neighborhoods need to be afforded better access to healthy eating options.
The Los Angeles Times wrote about the research in an article published Oct. 30, noting that living in a poor, mostly black neighborhood presented "a double disadvantage" in supermarket access.
Read more from School of Nursing