NEW » COVID-19 Research Response Program Areas More information »
NEW » Personal Protective Equipment (PPE) Donation Drive More information »
Research Administration
This site will serve as the primary point of communication regarding the COVID-19 event for all JHU research administration offices, including Johns Hopkins Research Administration(JHURA), The Krieger School of Arts and Sciences Office of Business and Research Administration (BARA), and the School of Medicine Office of Research Administration (ORA).
The Vice Provost for Research anticipates no disruption in service for research administration support activities across the university.
All units including the Research Development Team (RDT) and Johns Hopkins University Research Administration (JHURA) are prepared to provide remote business operations support as usual. This includes our ability to adhere to established submission deadlines. Staff remain fully operational and reachable by email and Skype. Video conferencing is available upon request. Please continue to work with your respective research administration office contacts as you normally do.
If you aren't sure who to contact, general inquiries for all research administration matters can be sent to jhura@jhu.edu. You will receive a response within 24 hours.
Also, to keep up to date on JHURA notices, please subscribe to JHURAnews.
Sponsor Guidance
Sponsor notices and other resources regarding COVID-19 will be posted on this website.
During the current response to the COVID 19 national emergency, regardless of the funding source, personnel should continue to be paid in accordance with the University Policy Altered/Curtailed Operating Plans and the Closure, and the COVID 19 event is deemed to be a case where employees are authorized to work from home consistent with other HR guidance.  The University has determined that we are in a period of Extended Closure as defined under that Policy, and we have reevaluated pay policies and will continue to pay personnel until further notice. In accordance with current OMB Guidance, federal grant agencies have been given latitude regarding grant charging procedures.  Where possible and appropriate, personnel can continue work remotely and charge grants accordingly.  Individual agencies are issuing more specific guidance, please check JHU Research Response: Sponsor Guidance for the most up to date information.
Please check this page and the university's COVID-19 website frequently for updates.
---
General Research Operations

The following proactive actions should be considered to minimize research disruption due to the potential for a COVID-19 pandemic to considerably affect research efforts at Johns Hopkins University. Please review and implement these steps– with further details here – in order to minimize any disruption to research programs.
---
Archived Announcements

The rapid evolution of the COVID-19 pandemic requires the university to accelerate its response to this unprecedented challenge. In order to protect the health and safety of our community, PIs should immediately begin preparing for all on-campus research to be restricted to essential activities only by March 18. More information »

Effective Wednesday March 18, all library buildings will be closed. The Libraries staff will continue to provide online teaching, research, and learning resources such as virtual reference services but will not be providing access to the physical collections or providing interlibrary loan or BorrowDirect services. Visit the Sheridan Libraries website for more information.
Questions?
Your feedback will help us develop future guidance and communications to be shared through JHU's official communications channels, including email, social media, and this website.
Coronavirus Resource Center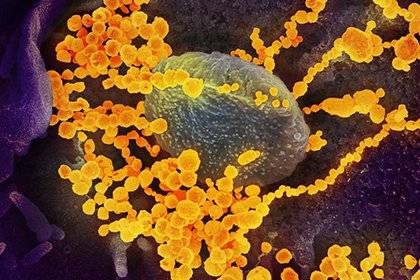 Information and Johns Hopkins expertise to help advance the public's understanding of COVID-19, inform an effective response, improve care, and save lives More »
Public health organizations