East Asia Unscripted Speaker Series: Evan M. Wright
Who can attend?
General public
Faculty
Staff
Students
Contact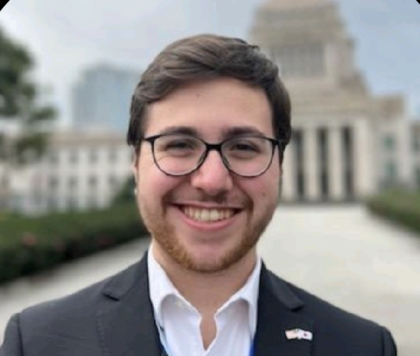 Description
Evan M. Wright, a Science and Technology Policy Institute (STPI) science policy fellow at the Institute for Defense Analyses, will give a talk about science and technology policy in East Asia and showcase how his East Asian Studies specialization and knowledge of Japanese helped him in his career.
Wright is also a non-resident fellow with the Reischauer Center, where he researches Japan-US foreign policy issues. Before joining the Institute for Defense Analysis in 2023, Wright interned at the U.S. Department of State, Bureau of East Asian and Pacific Affairs. He graduated in 2022 from the University of Indiana at Bloomington with a Bachelor of Arts in East Asian languages and cultures and a minor in intelligence studies, and he is fluent in Japanese.
East Asia Unscripted is a lecture series featuring speakers with careers centered on East Asia, who will share their professional experiences with students and faculty on topics of contemporary relevance for the region. This event is co-sponsored by the programs in East Asian Studies and International Studies.
Who can attend?
General public
Faculty
Staff
Students
Contact