Humanities in the Village feat. Sean Carroll: The Biggest Ideas in the Universe: Space, Time, and Motion
Who can attend?
General public
Faculty
Staff
Students
Contact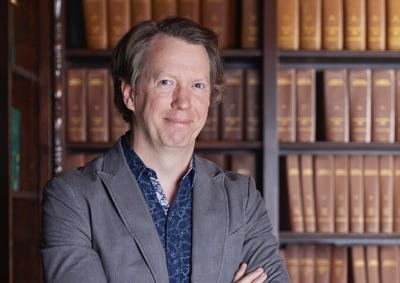 Description
Sean Carroll, the Homewood Professor of Natural Philosophy, will discuss his new book The Biggest Ideas in the Universe: Space, Time, and Motion as part of the Humanities in the Village series. This series hosted by the Alexander Grass Humanities Institute, the Ivy Bookshop, and Bird in Hand.
As professor of natural philosophy, Carroll holds, in effect, a joint appointment between physics and philosophy at Johns Hopkins University. He is also Fractal Faculty at the Santa Fe Institute. Most of Carroll's career has been spent doing research on cosmology, field theory, and gravitation, looking at topics such as dark matter and dark energy, modified gravity, topological defects, extra dimensions, and violations of fundamental symmetries. These days his focus has shifted to more foundational questions, both in quantum mechanics (origin of probability, emergence of space and time) and statistical mechanics (entropy and the arrow of time, emergence and causation, dynamics of complexity), bringing a more philosophical dimension to his work. Carroll lives in Baltimore with his wife, writer Jennifer Ouellette, and two cats, Ariel and Caliban.
According to the publisher, in The Biggest Ideas in the Universe: Space, Time, and Motion, "the most trusted explainer of the most mind-boggling concepts pulls back the veil of mystery that has too long cloaked the most valuable building blocks of modern science. Sean Carroll, with his genius for making complex notions entertaining, presents in his uniquely lucid voice the fundamental ideas informing the modern physics of reality."
Who can attend?
General public
Faculty
Staff
Students
Contact