Dept. of Chemical and Biomolecular Engineering Seminar Series: Bin Wang
Who can attend?
General public
Faculty
Staff
Students
Contact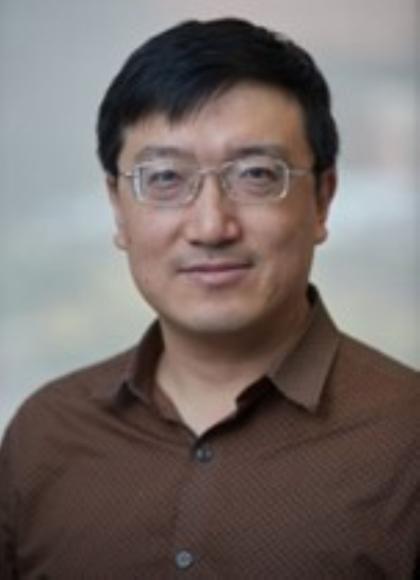 Description
Bin Wang, an associate professor in the Department of Chemical, Biological, and Materials Engineering at the University of Oklahoma, will give a talk titled "Interfacial Charge Transfer and Excitation Promote Heterogeneous Catalysis" as part of the Department of Chemical and Biomolecular Engineering Seminar Series.
To attend the lecture virtually, the Zoom meeting ID is 919 5918 2879 and the passcode is 270887.
Abstract:
Interfacial charge transfer and excitation play a valuable role in breaking and forming chemical bonds in catalysis. Here I report case studies where electrons directly participate in the reaction and drive the reaction toward Desirable products. I will focus on electronic excitation in plasmonic catalysis, which can be applied to metal-, oxide-and acid-catalyzed reactions. Through electronic structure calculations, we find that the non-equilibrium energized electrons maybe responsible for the observed rate enhancement and/or selectivity change in several reactions, based on which we propose that the selective population of molecular unoccupied orbitals is critical for the catalytic reactions. We further propose to localize these "hot" charge carriers to promote the reactions by electronically decoupling the reactants from the plasmonic metal. Besides electronic excitation, I will briefly discuss spontaneous charge transfer and electronic delocalization at solid/liquid interfaces to promote aqueous phase reactions.
Who can attend?
General public
Faculty
Staff
Students
Contact