Asteroid Impact: An Evening with Elena Adams, DART Mission Systems Engineer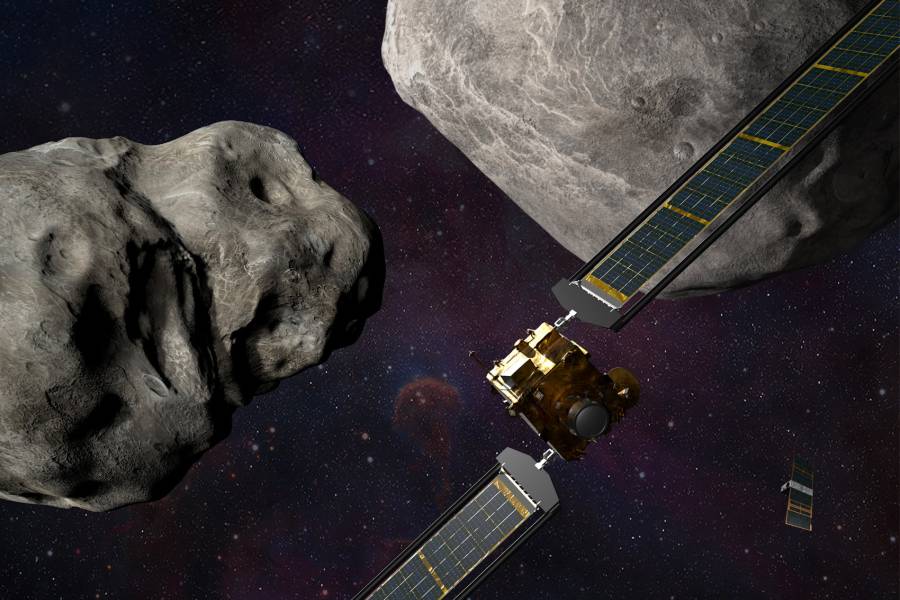 Description
Elena Adams, DART mission systems engineer at the Johns Hopkins University Applied Physics Laboratory, visits the university's Homewood campus for a conversation about DART—NASA's Double Asteroid Redirection Test mission set to crash into an asteroid Sept. 26. DART was designed, developed, and is managed by APL to be the world's first full-scale mission to test technology for defending the planet against potential asteroid or comet hazards. Attend virtually or in-person; register in advance.
Kevin Lewis, associate professor in the Morton K. Blaustein Department of Earth & Planetary Sciences, will make introductory remarks and moderate a Q&A with Adams.
This event will also be livestreamed by Hopkins at Home.
Tickets
Limited in-person spaces available. To watch in person or online, please select either the "In-person" or "Livestream" option as part of the registration process.; register in advance
Registration
Limited in-person spaces available. To watch in person or online, please select either the "In-person" or "Livestream" option as part of the registration process.; register in advance
Contact