Humanities In The Village: A Scientific Revolution
Who can attend?
General public
Faculty
Staff
Students
Contact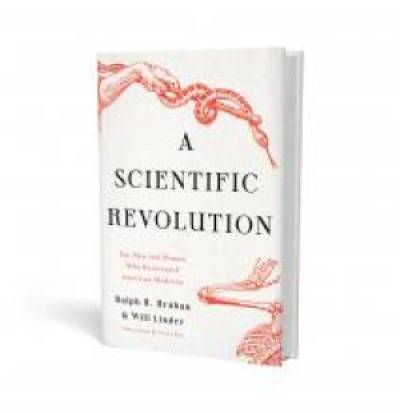 Description
Will Linder and Ralph Hruban, authors of A Scientific Revolution: Ten Men and Women Who Reinvented American Medicine, will be featured in this month's installment of Humanities in the Village.
A Scientific Revolution tells the stories of ten people, not all of them physicians but each one connected with Johns Hopkins, who committed body and soul to transform medicine from a rough-and-ready trade into a rigorous, evidence-based profession. We begin with Mary Elizabeth Garrett, who was denied a college education by Daniel Gilman but later used shrewd, hardball philanthropy to guarantee that women would be admitted to the School of Medicine on an equal basis with men.
We end with Vivien Thomas, the grandson of an enslaved person, who battled blatant racism at Johns Hopkins. He nonetheless performed countless experiments that charted the path to congenital heart defect surgery and guided the famed Alfred Blalock during the first operation on an infant. In between, we write about, among others, Dorothy Reed Mendenhall, who as a young postgraduate characterized the cell that causes Hodgkin disease. She was denied a faculty position because of her sex—and perhaps because of a secret love affair.
A Scientific Revolution is about medicine but is informed by an awareness of the human dimensions of scientific progress. Early reviews have been strong, with Pulitzer-nominated American historian Robert Dallek writing, "Ralph Hruban and Will Linder's history of medical advances through the lives of medical pioneers is a fascinating history that should be read by every American who enjoys the benefits of modern medicine. This is biological history at its best."
About the Speakers
Will Linder is a Chicago-based writer and editor. He is a Phi Beta Kappa graduate of the Johns Hopkins University Krieger School of Arts and Sciences, where he majored in history. In addition, he holds master's degrees in business administration and liberal arts from the University of Chicago. Linder has had a long career in business, academic, and journalistic writing. He serves on the Johns Hopkins University Alumni Council and the Krieger School's Humanities Advisory Council. Linder is also a huge Blue Jays lacrosse fan.
Ralph Hruban is the director of the Department of Pathology and director of the Sol Goldman Pancreatic Cancer Research Center at the Johns Hopkins University School of Medicine. He received his undergraduate degree from the University of Chicago and is a Johns Hopkins School of Medicine alumnus. He has received numerous awards, including the Frank H. Netter Award for Special Contributions to Medical Education and the Johns Hopkins University School of Medicine Educational Innovation Award.
Who can attend?
General public
Faculty
Staff
Students
Contact