Hopkins Berlin Info Session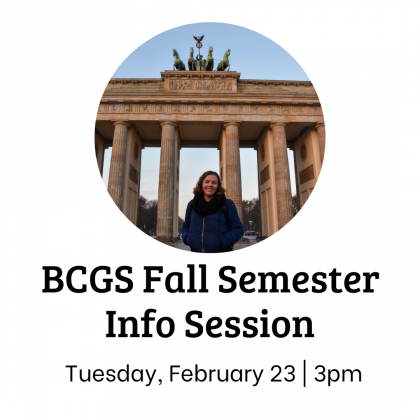 Description
Learn about the new fall semester study abroad program options in Berlin, Germany, with the Berlin Consortium for German Studies (BCGS). Options are available for the fall semester at all levels of German language proficiency, including beginners.
Students will take Intensive German language alongside content courses taught in English or German, depending on language ability. Courses available in film, political science, history, philosophy, literature, sociology, history of art, and more. Students with 4+ semesters of college-level German can still apply to the academic year and spring semester BCGS programs in addition to the new fall semester. Students of all majors and language levels are welcome.
Please attend the event by using the Zoom link.
Contact