The Johns Hopkins University School of Medicine: 125 Years of Tradition and Innovation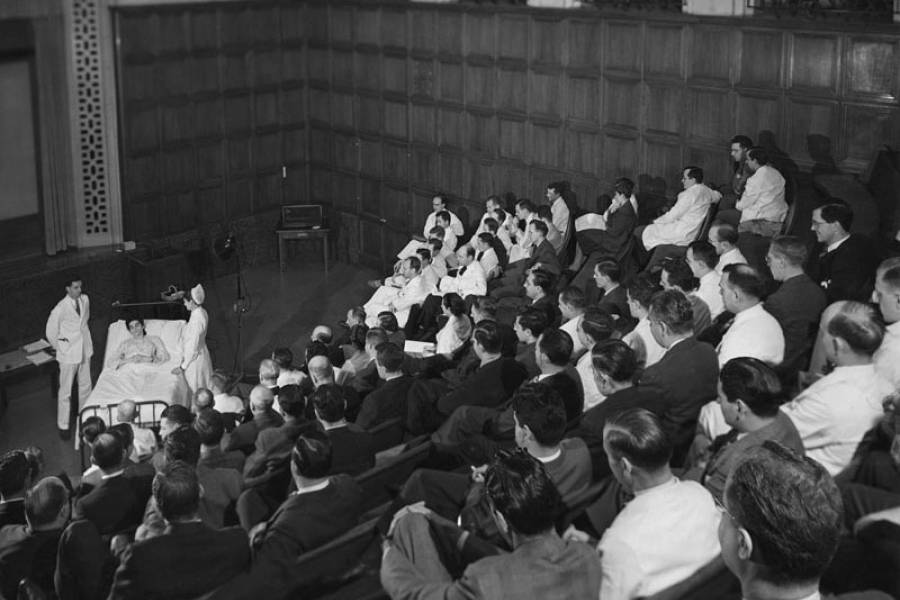 Who can attend?
Faculty
Staff
Students
General public
Contact
Description
From the day the Johns Hopkins University School of Medicine opened its doors in 1893, it has pursued a mission to create a worldwide legacy of education, research, and patient care. To celebrate this remarkable 125-year history, this multimedia exhibition traces how faculty, students, staff, donors, and patients shaped Johns Hopkins, and how Hopkins in turn shaped modern biomedicine.
Historical photographs of the institution's most renowned researchers are paired with tidbits of history to provide snapshots of singular moments, from the feminist philanthropists of 1893 to the innovative investigations and advances of the present. Also on view are digital facsimiles of treasured artifacts from the Chesney Medical Archives of the Johns Hopkins Medical Institutions.
The exhibition was organized by the Chesney Medical Archives and the 125th Anniversary Planning Committee of the School of Medicine. This is the exhibition's second presentation, following its East Baltimore campus installation on the Thomas B. Turner Building Concourse, June 1–October 22, 2018.
Who can attend?
Faculty
Staff
Students
General public
Contact