The Dolphin Tank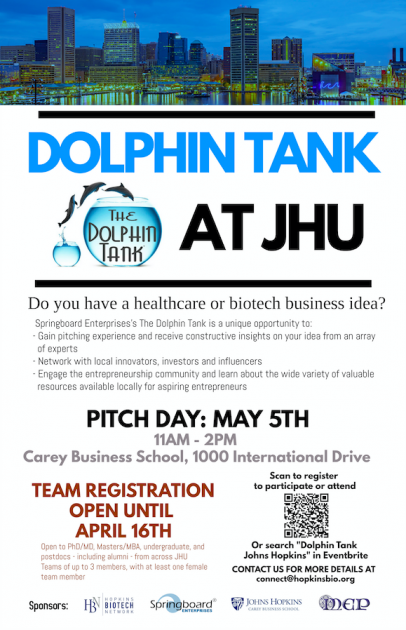 Description
The Springboard Enterprises Dolphin Tank program is based on helpful, feedback-driven sessions where entrepreneurs receive constructive insights from knowledgeable professionals. Dolphin Tanks aren't about sharks, piranhas, dragons, or competing for the best idea—they're about channeling the expertise of the people in the room.
The Dolphin Tank is an interactive discussion led by an expert panel that focuses on one thing: "How can we help?" The objective is to provide connections and advice to enable entrepreneurs to overcome their challenges and capitalize on their opportunities.
Teams must consist of up to 3 members, with at least one female team member. All current Johns Hopkins students and alumni are eligible to participate. Teams must register by April 16.
For more information, contact Anna Consani.
Contact