Vendor Showcase at APL
Who can attend?
Faculty
Staff
Students
General public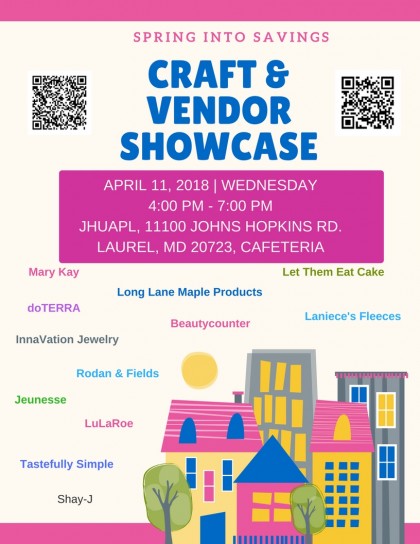 Description
Spring into savings at the Vendor Showcase. All vendors are APL staff and/or their spouse.
The showcase features vendors from Beautycounter, doTERRA, InnaVation Jewelry, Jeuneese, Mary Kay, Laniece's Fleeces, Let Them Eat Cake, Long Lane Maple Products, LuLaRoe, Rodan & Fields, Shay-J, Tastefully Simple, and many more! New vendors are being added all the time.
It is free and open to the general public with ample free parking.
Stop by to enjoy free samples, tastings, and giveaways.
Who can attend?
Faculty
Staff
Students
General public