JHU Film Society + Impact Hub screening of 'StreetWise'
Who can attend?
Faculty
Staff
Students
General public
Contact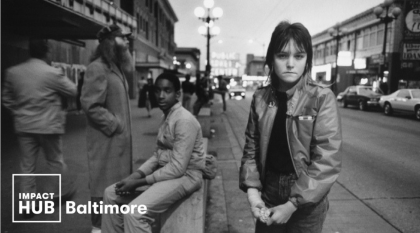 Description
Gillian Waldo, co-director of the Johns Hopkins University Film Society, helps present a screening of Streetwise (1984), which follows the lives of several homeless teenagers, focusing on 14-year-old Erin Blackwell, a child prostitute who goes by the name of Tiny. Much of the time, Tiny stays at the home of her alcoholic mother, Pat, who seems unfazed by her daughter's prostitution, calling it a "phase."
The Johns Hopkins Film Society is an extracurricular group dedicated to providing a fun and enriching experience for all students interested in film. With weekly meetings and DVD screenings, as well as monthly larger film screenings, a film-themed annual journal, and a film festival that receives submissions from across the country and around the world, students are provided with numerous opportunities to get involved, from programming, to advertising, to projecting 35mm film
Bring your own popcorn, pillows, and blankets.
Who can attend?
Faculty
Staff
Students
General public
Contact