Preparatory Faculty Recital
Who can attend?
Faculty
Staff
Students
General public
Contact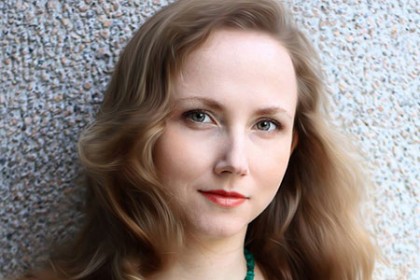 Description
Carol Cavey-Miles, soprano
Elissa Edwards, soprano
Madeleine Gray, mezzo-soprano
Anastasia Pike, harp
Marianna Prjevalskaya, piano (pictured)
Aaron Thacker, piano
Gina Eichman, flute Victoria Ritter, oboe Paul Quinn, clarinet Alan White, horn Monica Schwartz, bassoon
Ludwig van Beethoven: Piano Sonata in A major, Op. 2, No. 2 Various composers: Jane Austen's Songbook
Hither love thy beauties bring
Robin Adair
The Sailor's Adieu
Lotharia
The Bluebells of Scotland
I Have a Silent Sorrow Here
Donna della
The Joys of the Country
Endre Szervánky: Quintet No. 1 Enrique Granados: From Canciones amatorias Joseph Horovitz: Lady Macbeth (Scena for mezzo-soprano)
Gabriel Fauré: Puisqu'ici-bas toute âme; Tarentelle
Who can attend?
Faculty
Staff
Students
General public
Contact