Student Involvement Fair Fall 2017
Who can attend?
Faculty
Staff
Students
General public
Contact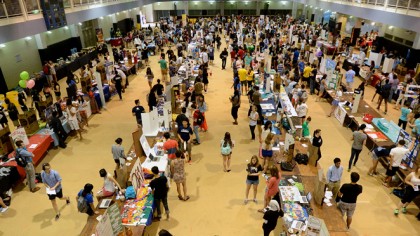 Description
The Fall Student Involvement Fair is an opportunity to explore the 350+ recognized student organizations and learn how to get involved on campus. To see all available student groups, go to the Hopkins Groups site or download the CORQ app.
For questions, contact Student Leadership and Involvement at leadership@jhu.edu or visit the office at Mattin Center 131.
Who can attend?
Faculty
Staff
Students
General public
Contact