2017 Biomedical PhD Career Fair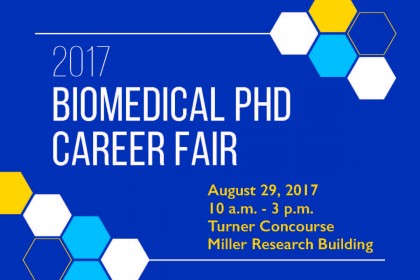 Description
The 2017 Biomedical PhD Career Fair will offer a great opportunity for graduate students and postdocs to connect with employers across an array of sectors.
Companies including Janssen, Siemens, and Becton Dickinson; the FDA, and The Jackson Laboratory will all be in attendance.
Employer booths will be open throughout the day, and participants will be able to learn more about many of the companies represented during information sessions. Some companies will be conducting on-site interviews; please visit the PDCO website for information on how to apply and to register.
Contact