Arts for Hearts, a performing arts benefit showcase
Who can attend?
Faculty
Staff
Students
General public
Contact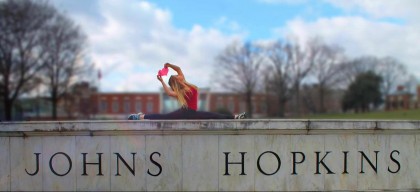 Description
Arts for Hearts is the Johns Hopkins American Heart Association performing arts benefit showcase. This official annual event will take place as a part of JHU Alumni Weekend. There will be a huge outdoor stage on the Homewood Beach for performances, food trucks, ice cream trucks, and raffles to enter for a chance to win Orioles tickets, gift cards, and much more. 100% proceeds go to the American Heart Association.
This event is free, but the first 100 people to sign up on this link will be entered into a raffle for one of three Chipotle and Starbucks gift cards. RSVP by April 22 to be entered into the raffle.
Who can attend?
Faculty
Staff
Students
General public
Contact