The Future of Europe: The Second Annual Aronson International Studies Conference
Who can attend?
Faculty
Staff
Students
General public
Contact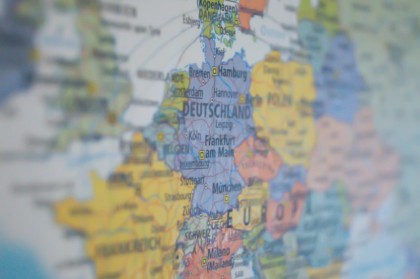 Description
The second annual Aronson Center for International Studies Conference, "Populism, Multi-Cultural Identity, and the Future of Europe," will be a one-day symposium featuring world-renowned scholars, authors, and policymakers from both the U.S. and Europe.
The event is aimed at addressing questions on the future of European identity and political organization. In the context of a rise in global populist movements, the symposium will focus particularly on recent and upcoming elections, trends toward illiberalism, the rise of far-right and far-left populist parties, and treatment of minority groups, including xenophobia, Islamophobia, and anti-Semitism. The symposium will feature a keynote presentation by Boris Dittrich, a former member of the Dutch parliament and current director of LGBT advocacy at Human Rights Watch. JHU undergraduates currently engaged in relevant research will also present.
Sponsored by:
Aronson Center for International Studies
International Studies Program
Stulman Jewish Studies Program
Department of Political Science
Alexander Grass Humanities Institute
JHU European Horizons
International Studies Leadership Committee (ISLC)
Program in Racism, Immigration, and Citizenship
Foreign Affairs Symposium
Who can attend?
Faculty
Staff
Students
General public
Registration
Contact