HBO movie pre-screening: 'The Immortal Life of Henrietta Lacks'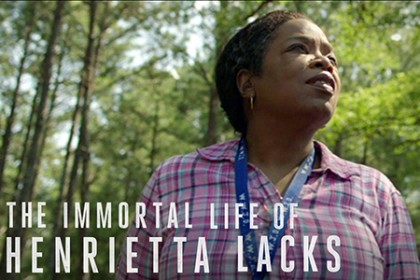 Description
Johns Hopkins will host four screenings of the HBO movie The Immortal Life of Henrietta Lacks. Tickets are available for the screenings, which will take place in Turner Auditorium on the East Baltimore campus. Each showing will be followed by a question and answer session.
Screenings will take place at 8 a.m., noon, 3:30 p.m., and 7:30 p.m.
While Henrietta Lacks was a patient at The Johns Hopkins Hospital in 1951, extra samples of her cells were collected during a biopsy for cervical cancer. This was a common practice at hospitals at that time, regardless of the patient's race or socio-economic status. The collection of Lacks' cells began what was the first—and for many years, the only—human cell line able to reproduce indefinitely. Although many other cell lines are in use today, Lacks' cells, known as HeLa cells, continue to support advances in many fields of medical research.
In 2010, Rebecca Skloot published the book The Immortal Life of Henrietta Lacks, a compelling look at Lacks' story, her impact on medical science, and important bioethical issues. The film based on the book will begin airing on HBO on April 22.
Tickets
Contact