EWaste and Styrofoam Recycling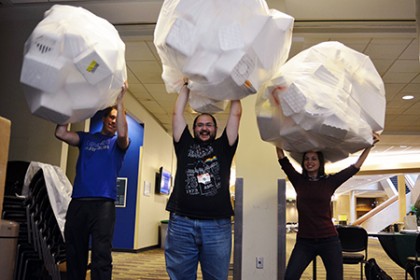 Description
Bring your old lab and office electronics, clean styrofoam products, and batteries to the Turner Concourse on Friday, April 21st between noon and 5:30 pm to be recycled. Note the times differ from previous years!
Old lab equipment must be cleared by Health & Safety.
You are responsible for removing personal data from old computers.
This drive is for Hopkins waste; no personal items accepted (household recyclables may be taken to drop-off centers year round!).
This is just one of nearly 50 events to celebrate JHU Earth Week. See the full calendar of events on the Sustainability Office's website.
Contact