JHU Apple Tech Talk: Apple + Cisco partnership
Who can attend?
Faculty
Staff
Students
General public
Contact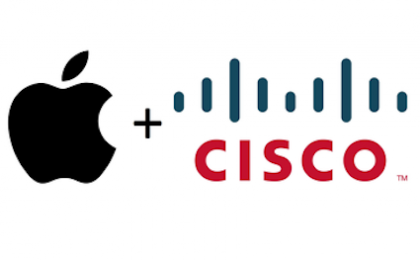 Description
The Johns Hopkins Technology Store will give a presentation that covers the latest Apple products and technologies. The content is designed for IT staff and support personnel, instructional technologists, and interested faculty, researchers, staff, and students that want new info about Apple. The format of the meeting will consist of a presentation and demo by Apple representatives, discussion of relevant topics for the Hopkins community, and a Q&A for any Apple-related issues.
An engineer from Cisco will join Apple to provide an update on the Apple + Cisco partnership. Announced in 2015, the Apple + Cisco partnership creates a fast lane for iOS users by optimizing Cisco networks for iOS devices and apps, integrating iPhone with Cisco enterprise environments and providing unique collaboration on iPhone, iPad, and Mac.
Attendees will learn how:
Cisco networks and iOS devices are optimized so that they work together more efficiently and reliably with the goal of providing users with even greater performance
Apple and Cisco are working together to make iPhone an even better business collaboration tool in Cisco voice and video environments, with the goal of providing users with a seamless experience between iPhone and their desk phone
Apple and Cisco will deliver experiences specially optimized for iOS across mobile, cloud, and premises-based collaboration tools such as Cisco Spark, Cisco Telepresence and Cisco WebEx in order to deliver seamless team collaboration and reinvent the meeting experience
To ask specific questions that Apple and Cisco prior to the event, please email graham@jhu.edu.
Light refreshments will be served.
Who can attend?
Faculty
Staff
Students
General public
Contact