Women in the Dark: Peabody Chamber Opera
Who can attend?
Faculty
Staff
Students
General public
Contact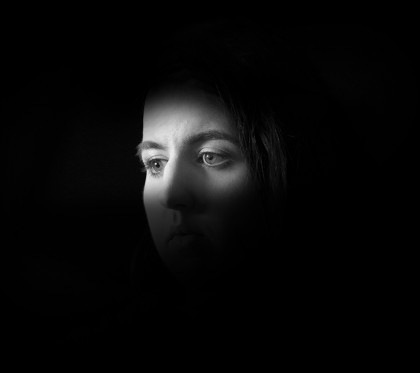 Description
Peabody Chamber Opera
Courtney Kalbacker, stage director
JoAnn Kulesza, music director
Women in the Dark
Thomas Whitman: Sukey in the Dark
Composer Thomas Whitman based his piece on Swarthmore writer Nathalie Anderson's telling of the Cupid and Psyche legend. His title singer explains to her sisters that while she's been married to Eros for a year, she has never seen him except in the dark. They goad her into breaking her promise not to disturb the arrangement, and they use a lantern to look at this gorgeous hunk as he sleeps. He is masked, even in sleep, but as love conquers all, he pulls off his mask, kisses Sukey, and brings their life to an earthly normality. Maybe.
Jonathan Bailey Holland: Naomi in the Living Room
Composer Jonathan Holland's 25-minute romp, based on Christopher Durang's surreal story, is a snapshot of a son's return with his wife to visit his mother. The mother is bouncing off the furniture and rolling on the floor, declaiming, muttering, forgetting, while the young people scarcely get in a word. When the son excuses himself to change clothes and returns dressed identically with his wife, the visit ends, and Mama decides it was an interesting visit. The music so perfectly explains the scatterbrains on stage that an audience must feel that, yes, they know them, they live here in the neighborhood.
Errollyn Wallen: ANON
ANON is the secret journey of millions of women that happens every day – in the shadows. You will be immersed in this new opera as you travel through hidden worlds and find yourself at the center of heartbreaking stories. As part of the creative process, Welsh National Opera worked with composer Errollyn Wallen leading workshops in schools and universities in Birmingham to hear about some of the real life challenges young women have faced in today's world. They also undertook interviews with sex workers to uncover their stories and struggles. This work, a U.S. premiere, contains some adult content.
Who can attend?
Faculty
Staff
Students
General public
Tickets
$25 adults, $15 seniors, $10 students; For tickets: theatreproject.org or 410-752-8558
Contact