35th Martin Luther King Jr. Commemoration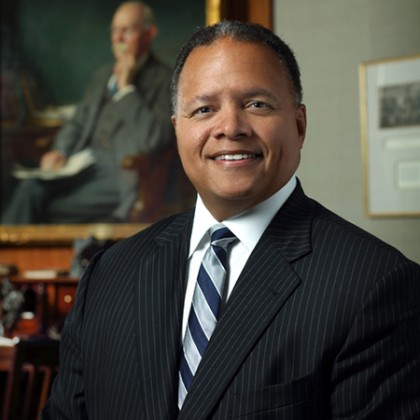 Description
Robert Higgins, surgeon-in-chief of The Johns Hopkins Hospital and director of the Department of Surgery for the School of Medicine, will be the keynote speaker for the 35th Martin Luther King Jr. Commemoration. Higgins is the first African-American to lead a Johns Hopkins Hospital department.
A live online broadcast of the event will be available (JHED login required).
Other speakers will include Ronald J. Daniels, president of The Johns Hopkins University; Paul B. Rothman, dean of the medical faculty and CEO of Johns Hopkins Medicine; and Ronald R. Peterson, president of the Johns Hopkins Health System and executive vice president of Johns Hopkins Medicine. U.S. Sen. Barbara Mikulski, the longest-serving female senator in U.S. history, will provide remarks.
The MLK commemoration event was launched by Levi Watkins in 1982 to honor the man who was his pastor and mentor while he grew up in segregated Montgomery, Alabama. That first year, Watkins invited two guests who had been close with King—the activist's son, Martin Luther King III, and one of his key associates in the civil rights movement, Bernard Lee.
Past speakers at the MLK event have included Maya Angelou, Stevie Wonder, James Earl Jones, Bishop Desmond Tutu, Rosa Parks, and Coretta Scott King.
Watkins, the first black chief resident of cardiac surgery at The Johns Hopkins Hospital, died in April 2015. He was 70.